There is a misconception that a tiny home means really tiny and that it can only house 1-2 people max.  This is not the case in reality, as families come with both kids or pets in tow and in some cases both kids and pets!
That said, did you know that you can create a built-in house for your furry family member within a closet, storage cubby or cabinet?  It can even have a cat or dog flap if necessary so you can tuck their bed and litter box nicely behind closed doors?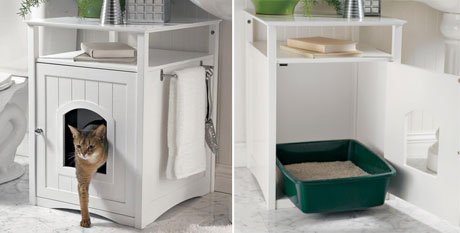 OK so a baby doesn't need 1000 sq ft of space really?  Nor does a toddler or pre-schooler right!  When it comes to the kids, depending on their ages – you could decide to make their room combined with their playroom in one of the sleeping lofts since they would fit within the 4 foot loft space without bumping their heads.  If they are taller than 4 feet, they could still sleep in the loft, read or play in the loft and go outside for other activities requiring more clearance space.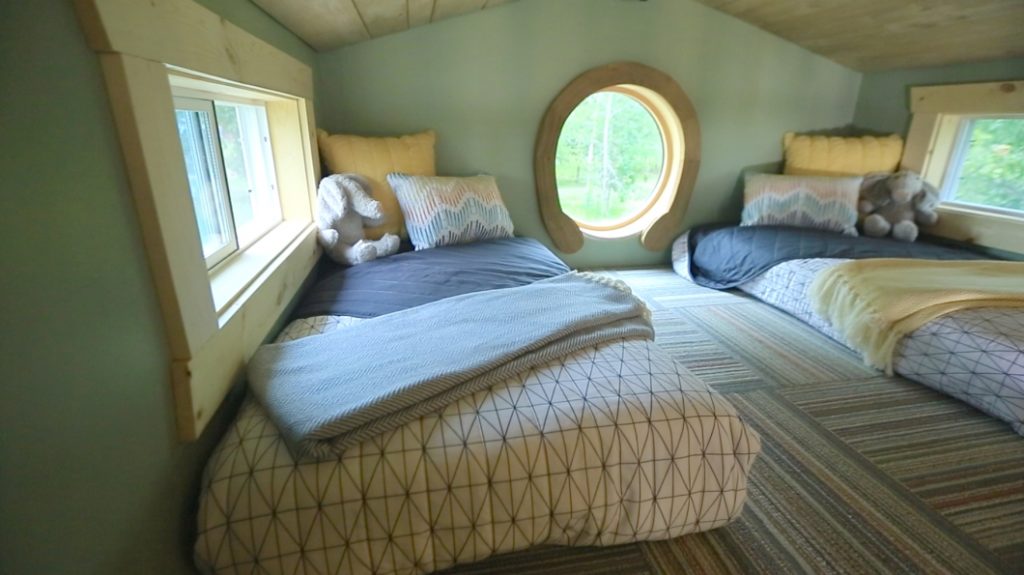 If your kids are teenagers or young adults you may wish to invest in a separate sleeping cabin that is has it's own bedroom with bathroom facilities.  For their meals and family social time they would come to the main house and go to sleep in the outdoor cabin.
Ask Your Tiny Home about your specific space requirements for your kids or pets.  They can always be worked into the build through creative thinking and smart building.