Conceptual Design allows you to Visualize the Finished Product
In order to decide on the specific details of Costs/Budget, Desired Timing of Completion, Size Class, Materials Needed and Quality Finishing of the Build – it is important to design the concept on paper, using floor plans, elevation plans, blue prints, electrical/light/water structural layouts, computer simulation software and visually rendered schematics of the tiny home build project.
Since most of us are visual, the need to be able to see something in the form of a prototype model, 3D floor plan or rendered simulation is imperative to the design-build iterative process.  This also allows the home owner to be spatially aware when it comes to getting a feel for the space and functional design of the home in their day-to-day life tasks of cooking, sleeping, reading and using the bathroom.  It also takes into account the heights of the home owners, and their plans for expanding their family.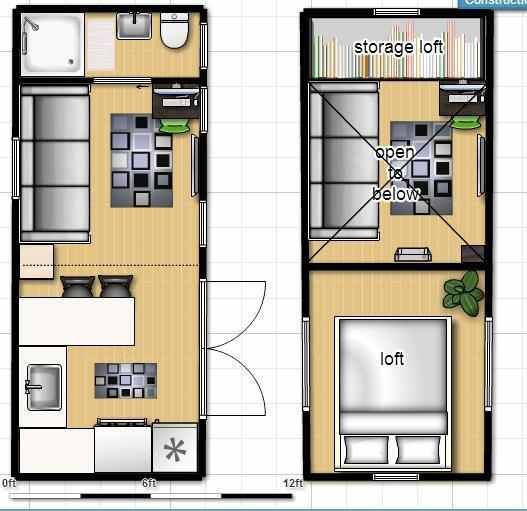 Finalizing the schematics, floor plan, layout and finishing components will determine the trailer bed size required, the estimated weight of the tiny home to ensure the trailer can carry the house plus all contents, fixtures and appliances.
The Conceptual Design phase is done upfront in the process, even before finalizing the design requirements and specifications as it is used to get the conversation started.  There are typically several iterations of the conceptual design floor plans and elevation plans between the builder and home owner.  The back and forth process opens up the dialogue where the builder offers expertise on structural integrity, materials to be used, how much reclaimed versus new material will be used, energy sources and technical circuits for water, gas, hydro and sewage hookups.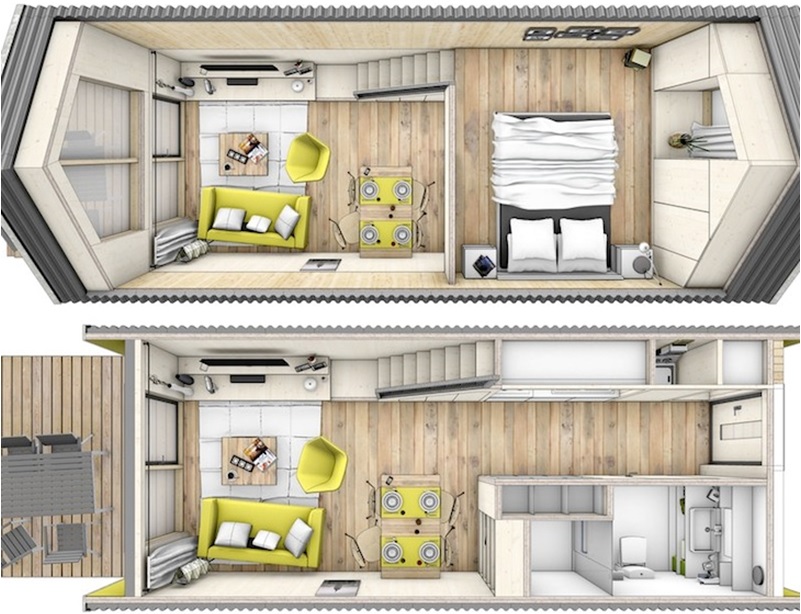 Your Tiny Home gives you piece of mind so that you can entrust us to delivery on your wants and needs for your tiny home.  As your trusted partner, we can take care of the end-to-end process and walk you through the design-build-setup process.