Did you know that some of the comfortable luxuries of life can be kept within the smaller footprint of a tiny home?
That's right, what creature comforts do you need to feel happy and thrive in your simplified life once you move to your tiny home?  Need a soaking bath once a week, then let's build a tub into your floor plan.  Do you only need a stand up shower for you and your husband?  Do you still need dual access to the bed side so neither of you have to crawl over each other?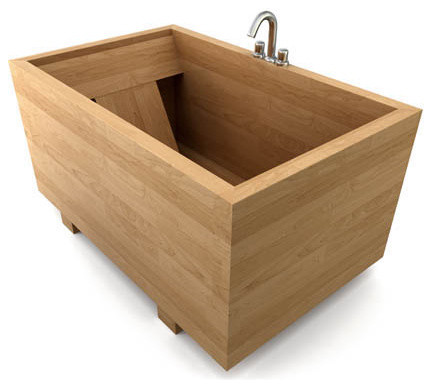 There is such a thing as living large in a smaller sustainable footprint.  You can still enjoy quartz counter tops in the kitchen and on your bathroom vanity?  Well put it on your design wish list and build it into your custom tiny home while ensuring you remain within your desired budget.  It's important to make your tiny home comfortable and cozy while keeping the clean lines, bright and airy look and feel.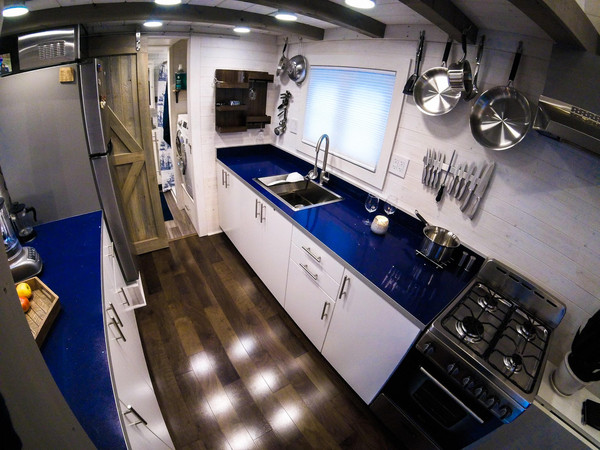 For some having full size kitchen appliances to cook with is still a must since there will be more time to enjoy the finer things in life, and to spend cooking fresh and wholesome meals made with soul and love!
Fear not for you can build a full size gas stove and french door fridge into your new tiny home kitchen.
You may even be able to get smart with maximizing the wall space in the kitchen by building cabinets that go all the way to the ceiling in the case of 10 ft ceilings.