At first when one hears about going tiny, the immediate reaction is how crazy it would be to downsize your life into a 100 – 250 square feet foot print.
Yes that is very tiny relative to the average sized home in North America being 1500 square feet.  I wanted to bring some reality checks to your attention on how the perception of Square Footage Size in North America is a little skewed to the extent that it is perhaps a perceived illusion that a baby needs an excessive 1000 square feet to grow in.
The message of more material possessions than you can handle, need or store is prevalent in mass media advertising, marketing and social ideologies set by the consumer centric system.  More and more storage units (50 sq ft up to 200 sq ft) are beginning to crop up across major metropolitan cities in the Western world that one might consider living in a well ventilated storage unit if in serious dire straits or to address the affordable housing problem plaguing most major metropolitan city centres today.
The same housing issues and false scarcity of resources are even apparent in Silicon Valley of all places, whereby hi-tech Google employees try to seek rental accommodations that cost less than $7000 / month in Mountain View or surrounding Bay Area yet alone buying a decent piece of property for less than $2.5 million.
Meanwhile in some densely populated Asia city centres, the overcrowding of major cities like Hong Kong, Korea and Indonesia left the average person living in an apartment the size of a 50 sq ft storage unit here in North America.  
My European upbringing, Asian background and island roots has allowed me to gain extensive insight into global movements and trends across North America, Europe and Asia and everything in between.  I have been able to witness and appreciate the wide spectrum of cultural differences of family life and simple living in my worldly travels from the professional couple living in arts and cultural rich life in a European metropolitan apartment like Barcelona, to the simplicity of a rice field worker who lived a very humble life in a small 100 sq foot shack out in a rural village supporting his family of 5.  One big eye opener for me was the fact that the humble field worker was genuinely content with his simple and happy life – and not wanting or seeking anything more.
REALITY CHECK #1 – The Size of a Hotel Room
The average size of a decent 3-5 star standard hotel room across the globe is 132 square feet, in this space there is a bed for 2, a desk, chair, dresser, TV, kettle, microwave/fridge (in some hotels basic kitchen facilities), closet, night stands, 2 lamps and 2 arm chairs.  There is always an ensuite bathroom containing a vanity sink, toilet, bath tub with shower and in some hotels a separate stand up shower.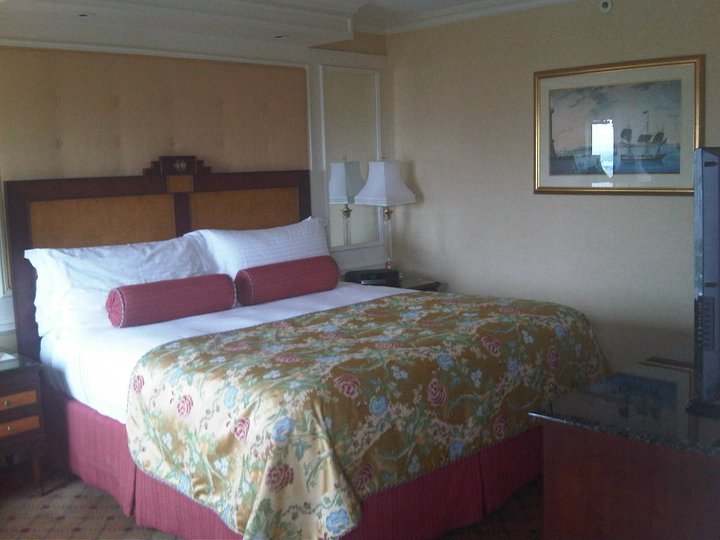 Now if this is technically all you need to be able to live comfortably away from home, when traveling out of town, overseas or across the globe – then it should be ample space for living more permanently right?  Technically yes?  Functionally yes?  After all the size of standard queen sized bed is 35 square feet of space to be able to lie flat and sprawl for a good night's sleep.
REALITY CHECK #2 – The Size of Some of the Micro Apartments in Asia
Asia's bustling metropolitan city centres including Hong Kong, Seoul or Jakarta are so over populated that they have a good portion of the working class population living below the poverty line in micro apartments that range from as little as 25 square feet to the average 100 square feet size.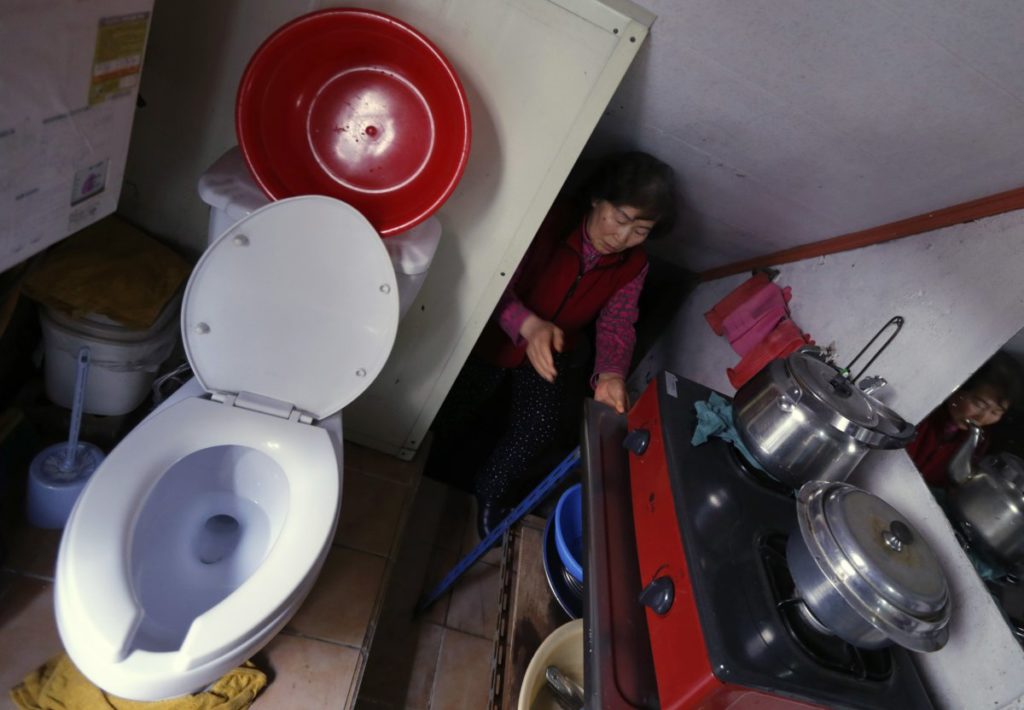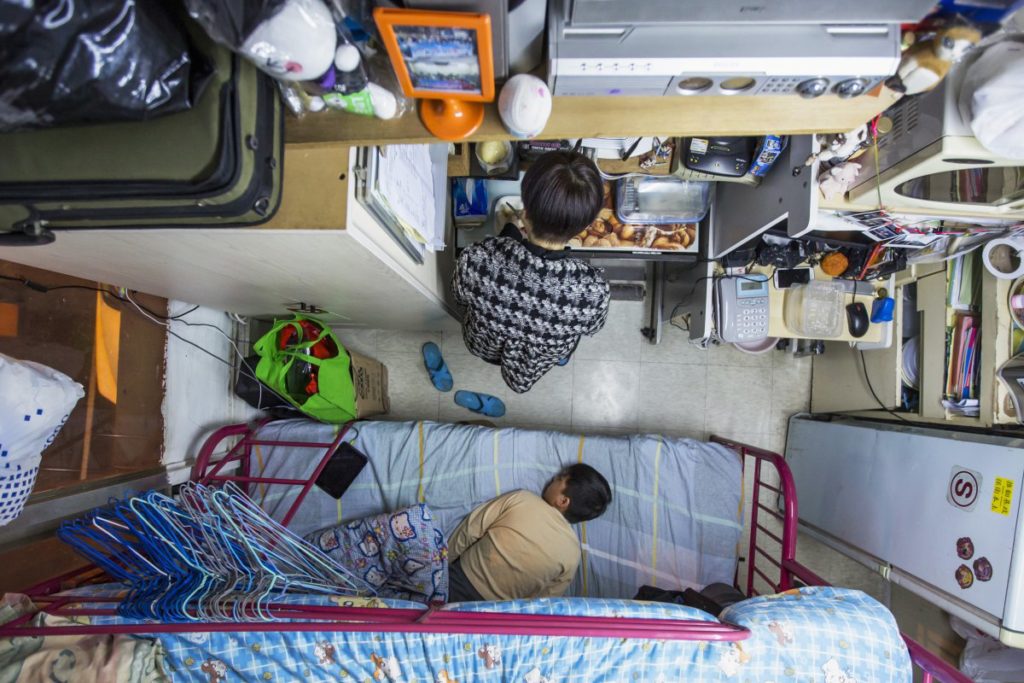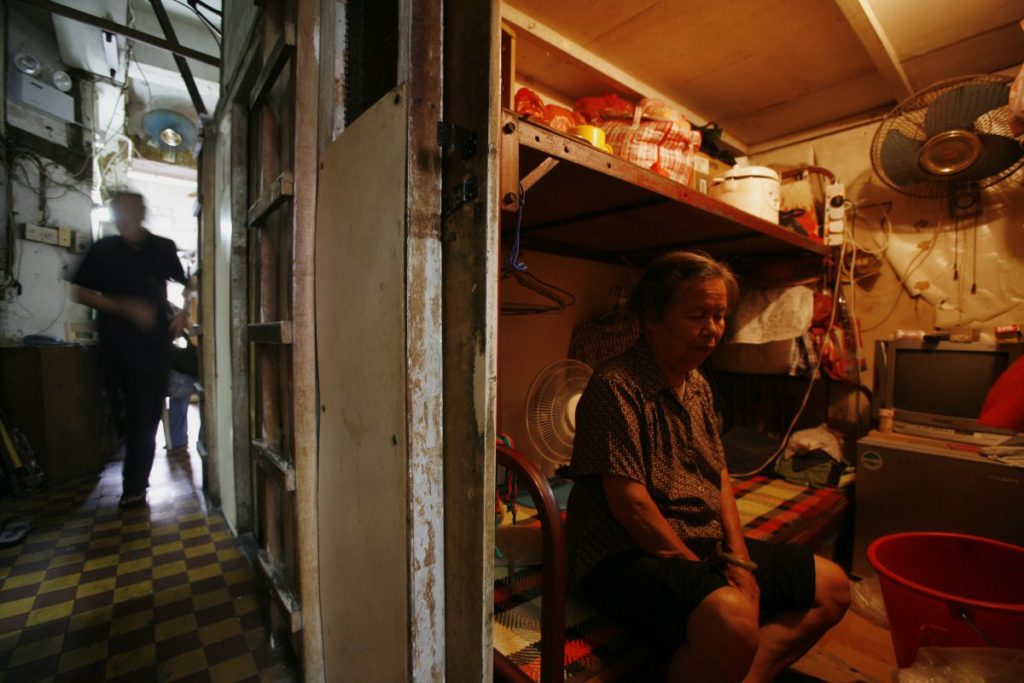 The 40 square foot apartment is so small that the toilet is literally in the middle of the room with the kitchen stove right next to it.  In the 25 square foot cubicle home it is a 600 square foot apartment split into 19 units that look more like bunk bed cages, I can only assume that the bathroom facilities are shared among these units.
REALITY CHECK #3 – The Typical Size of an Apartment in Europe and North America
Living conditions and living standards differ so drastically across the globe, from the East to the West and everything in between.  When it comes to the metropolitan city centres in Europe, the typical size of an apartment or condo is 300-400 square feet.  Most of these apartments are designed with a combination of multi-purpose modular furniture and optimized storage solutions that are tastefully designed and finished for one to live comfortably and as luxurious as they need.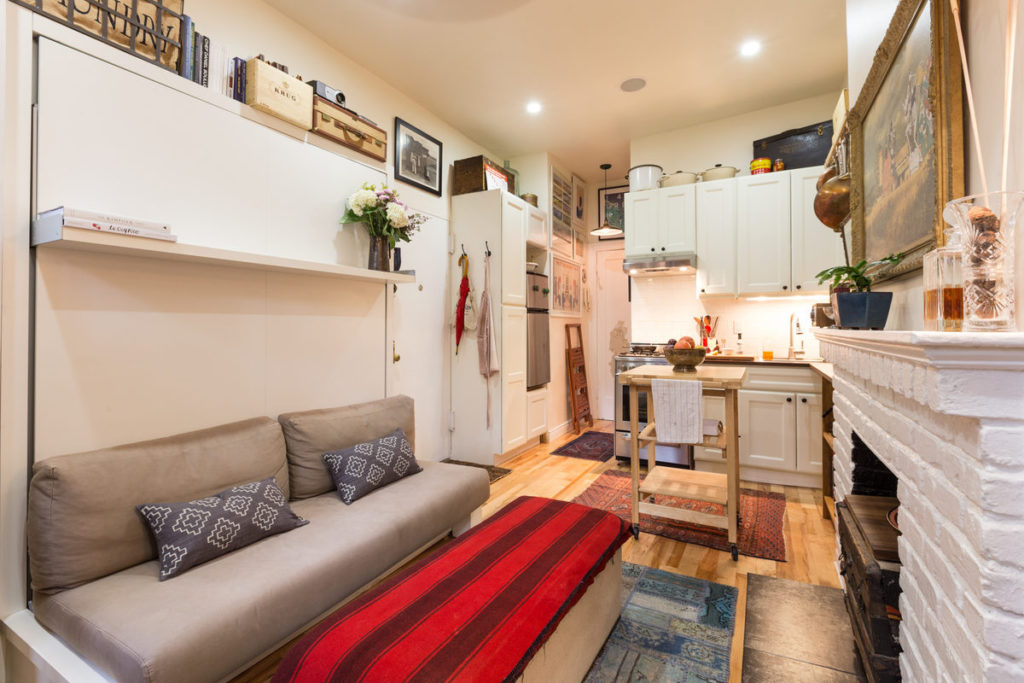 In some North American major city centres like New York City and Vancouver in Canada, the typical size of an apartment downtown for a single working professional is also 300 – 400 square feet, which is sometimes shared between a professional couple.  People are getting smarter when it comes to design, functionality and layout of their small living spaces.
REALITY CHECK #4 – The Average Size of a Suburban Home in North America
When it comes to the suburban outer city limits and surrounding towns and villages, the average size of a single family home or condo is 1500 – 2500 square feet.  Most of these homes are designed with a generous 500-1000 square feet per person in the household, even a new born baby gets it's "much needed" 1000 square feet of space to sleep, roam, play and roll around in.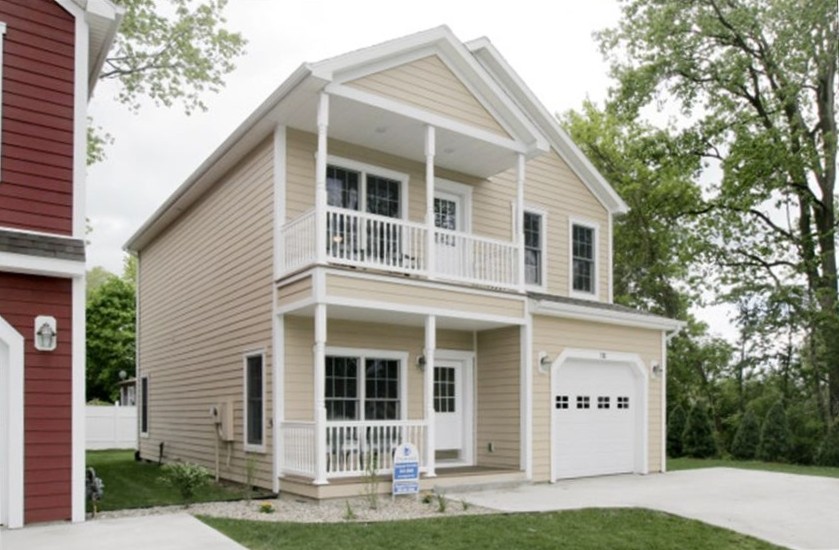 These newer single family homes come standard with his and her walk in closets equivalent to the size of a micro apartment in Hong Kong.  The 5 piece master bathroom is so spacious and luxurious you could literally fit a king sized bed plus a single twin bed in the middle of the bathroom.
Some of the baby nursery rooms are 4 times larger than the size of the kitchen in Jakarta.   In some luxurious and lavish houses the size of the kitchen island alone is bigger than some apartments in Asia.
Summary of Size, Change your Perception
Therefore, a tiny home that is designed strategically and built smartly is a suitable solution for creating a permanent affordable home that is actually paid off in full the day you start to live in it.  So enjoy the benefits of no more mortgage debt, so you can truly start to live a fruitful life with your loved ones and start enjoying the great outdoors more in your backyard or experiencing the sights and sounds overseas.
The countless of advantages for Going Tiny outweigh the disadvantages, and you don't even have to go really tiny like 100 square feet, but choose a reasonable moderately tiny home footprint like 350 – 400 square feet.  More on the Tiny Home Sizes.