Your Tiny Home © likes to honour transparency in the end-to-end process of design – build – setup, as such we will be documenting this particular project that is in progress.  Project Casa Alia.
PROJECT: Casa Alia
BUILD #: 3
HOME BUILD STYLE: Shed Roof, West Coast Exterior Siding, Contemporary Modern Interior
TRAILER BED SIZE: Triple axle custom trailer bed, flat above tires.  Custom built.  30 ft x 10 ft wide steel frame trailer.
HOME SIZE: 300 sq feet foot print + 150 sq feet loft space.
DESIGN LAYOUT: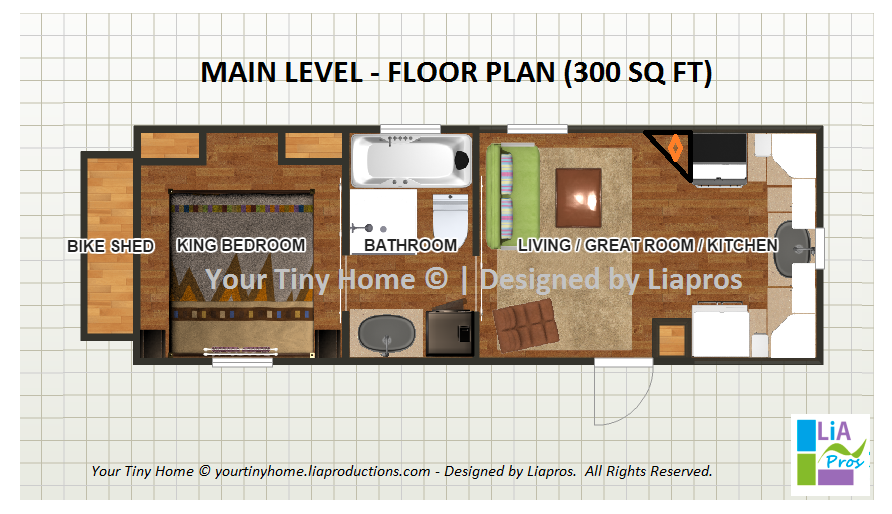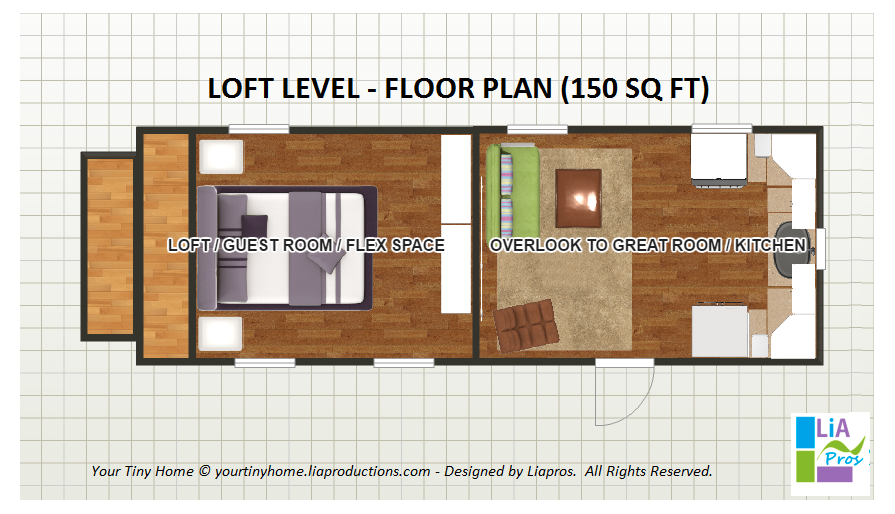 BUILDER: Ronald James Catillo contracted initially, but failed project delivery.  Now we are having to complete the build to a livable standard by ourselves.

Warning to other Tiny Home Keeners – SCAM ALERT!  Ronald James Catillo has left us home owners high and dry with an incomplete tiny home, 3.5 months late and $15000 over budget.  This West Coast Style 30 ft x 10 ft tiny home was designed by Liapros courtesy of Your Tiny Home ©, click to see our building fiasco story that was featured in the Tiny House Magazine: https://www.flipsnack.com/FE6D696BDC9/tiny-house-magazine-by-wwwthetinyhousefestivalcom.html
STATUS UPDATE POSTS:
Update on 18/08/17
It's my birthday!  Last week I had my first bath in my soaking tub in the spa-like bathroom.
Continuing with the Casa Alia series I finally got to enjoy that first hot bath in my new deep soaking tub in my spa Led strip lit bathroom! A glass of sweet red barefoot wine and essential lavender oil bath salts I was truly chillaxing. The luxury tiny design of stand up shower AND full size soaking tub managed to hold up in our multi functional tiny home smart designed by Liapros.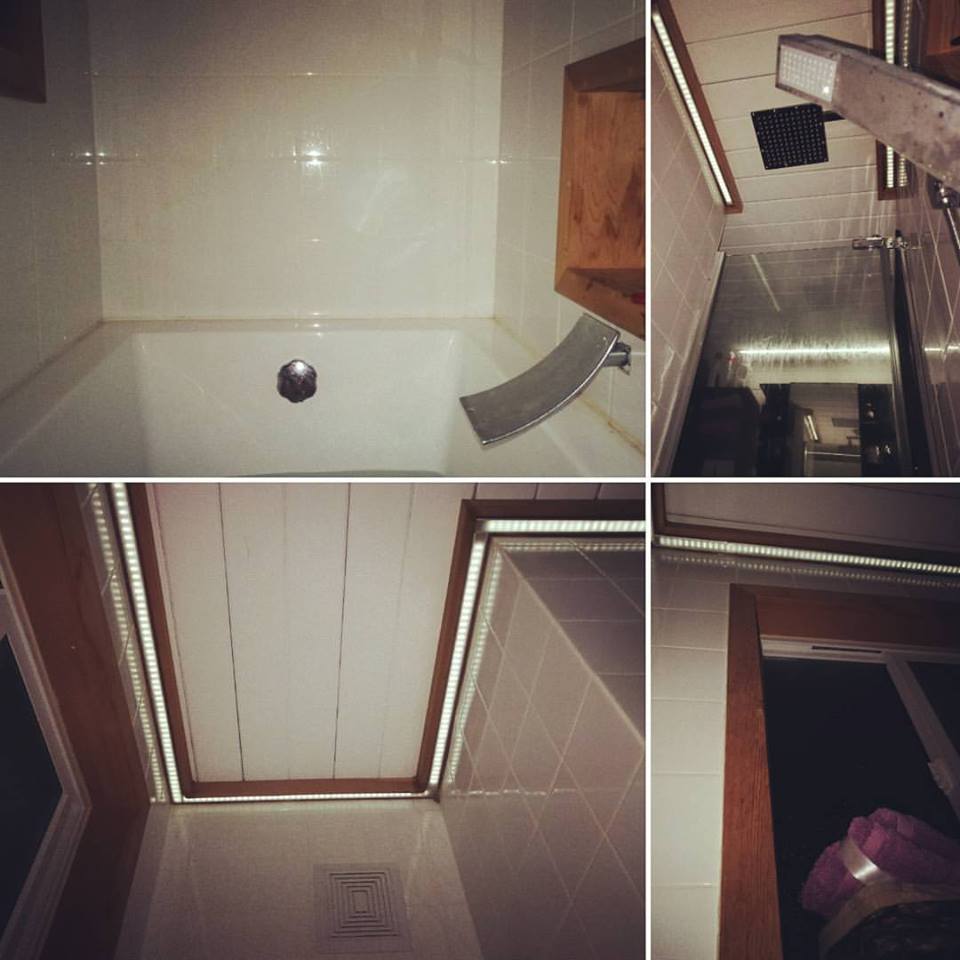 Update on 18/07/17
We have a fireplace enclosure/counter top now, a new back splash in the kitchen and a fold out desk for my home office!  Casa Alia is becoming more liveable, slowly but surely!
Sneak peek into the work in progress of our tiny home Casa Alia as the functional design and final styling continues to come together. We have made a start on our little front elemental entry way Zen garden to welcome and enforce the "no stress no ego policy" for those entering the calming home space.
Lots of handyman work and finishing projects still needed to make this home completely show ready. Going Tiny means purging and detaching from the countless of material possessions that one tends to accumulate in such a consumer-centric and excessive society. It's time to shift to a more experience-centric yet simple life filled with precious and a more meaningful set of moments than owning things!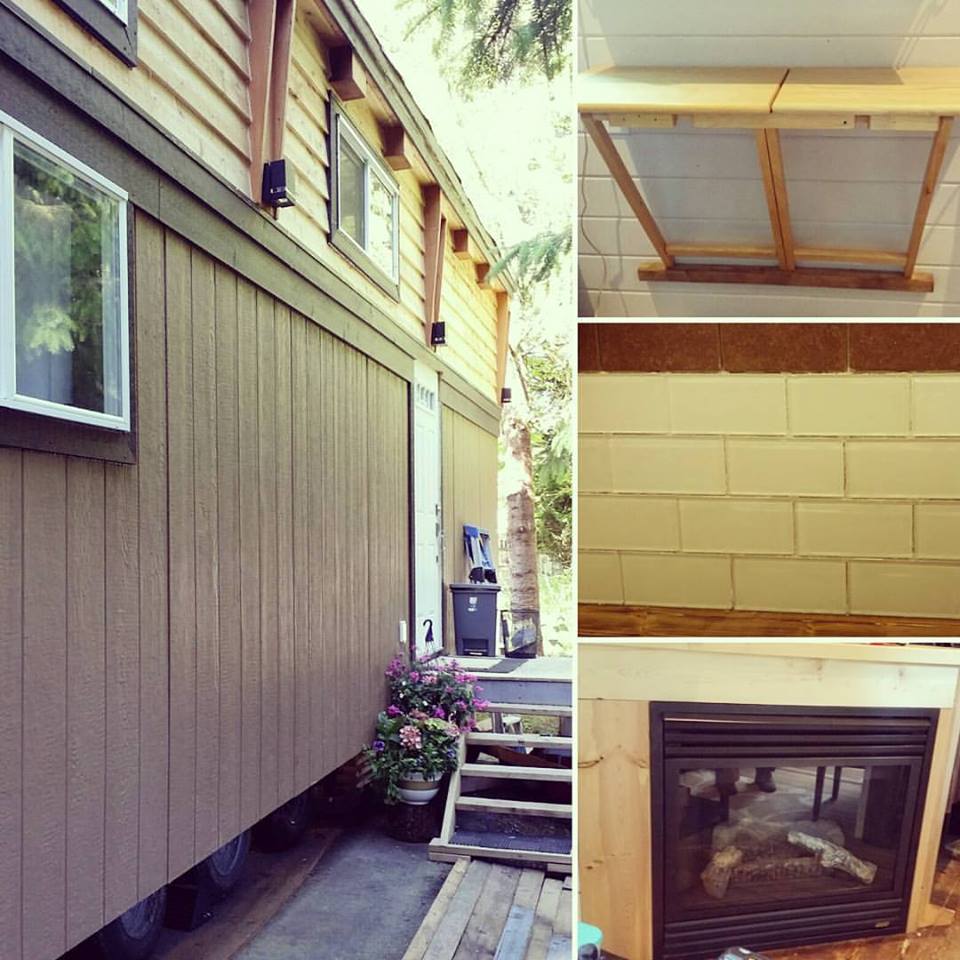 Update on 28/05/17
Casa Alia is starting to feel like home. We are finally living in our tiny home, racking cabinets and storage pieces while living in it. Going tiny is downsizing the accumulated belongings and houseware yet being smart and strategic. The bedroom is pretty much set up with his and her clothes shelves instead of the planned barn door closets. We finally got the hot water, gas stove and fireplace hooked up so grateful for those creature comforts..
It's so nice to live in our rustic west coast style humble "cabin in the woods". Such a peaceful setting to get some much needed restful sleep with only the birds chirping and odd coyote howl or horse neigh in the distance. Today was the first time in a long while that I got to enjoy a 10 km bike ride along the dykes while admiring the Golden Ears and Pitt Mountains.
Home sweet home in our tiny home Casa Alia at last
🌲
🐯
🏡
💑
🌲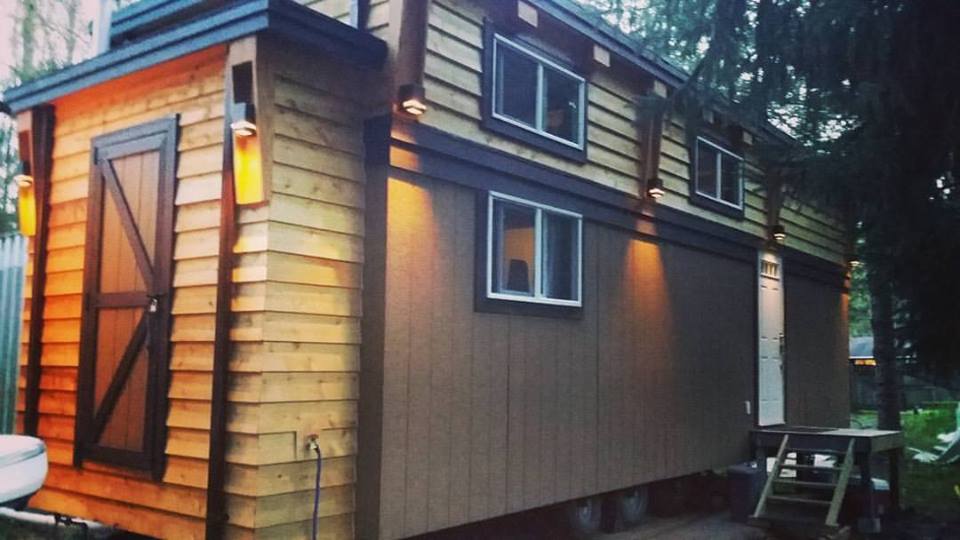 Update on 27/01/17
Despite the major hiccup with the builder and discovering that the house is only 40% complete, we are slowly getting back on track.  Tweaking the design, adjusting some of the floor plan as a result of his miscalculations and missing materials.  We had to get our own electrician in to decipher the LED strip lighting circuits in the bedroom, bathroom and kitchen backsplash.  The exterior lighting had to be reverse engineered along with a number of different elements.  The scam artist builder quit midway and scammed us of an additional $15,000 in materials on top of the blown budget and 4 months of incurred expenses due to the delay that we are trying to recoup.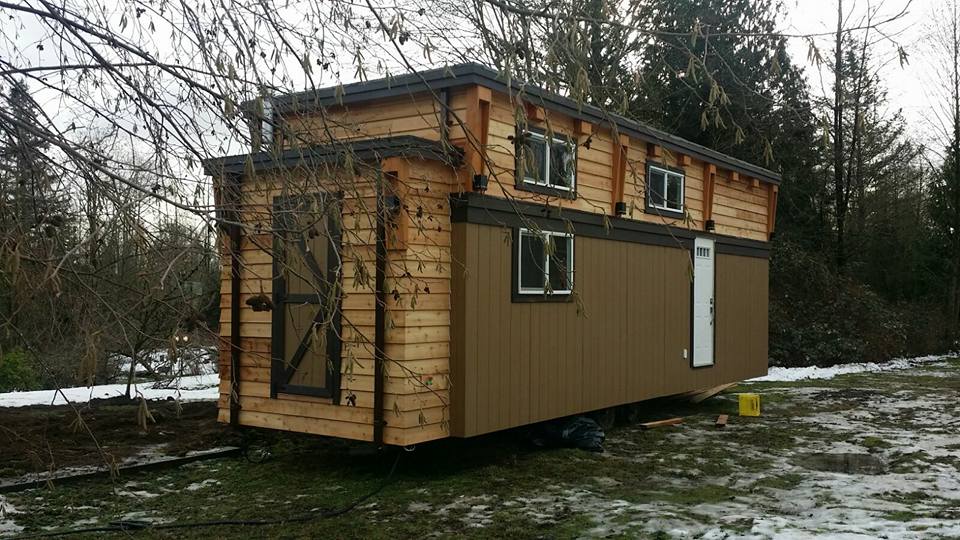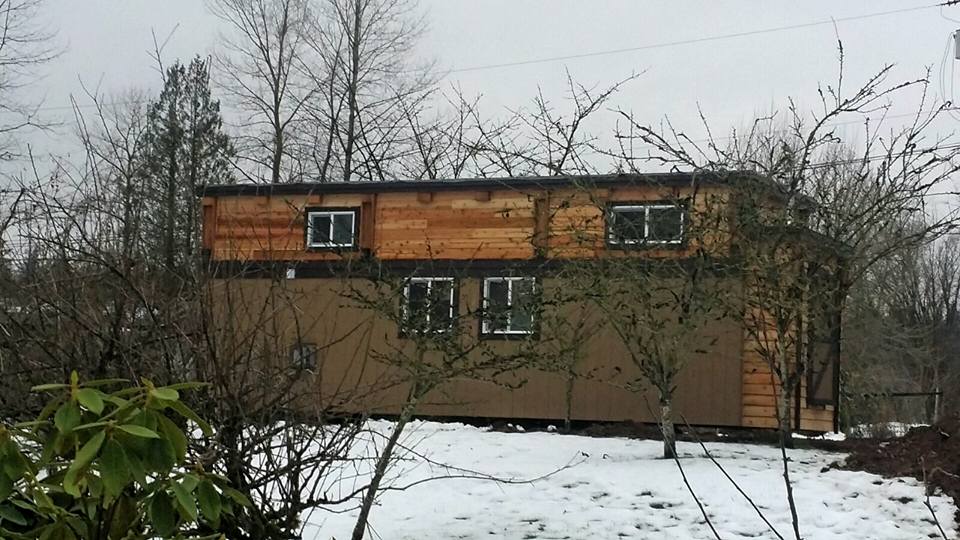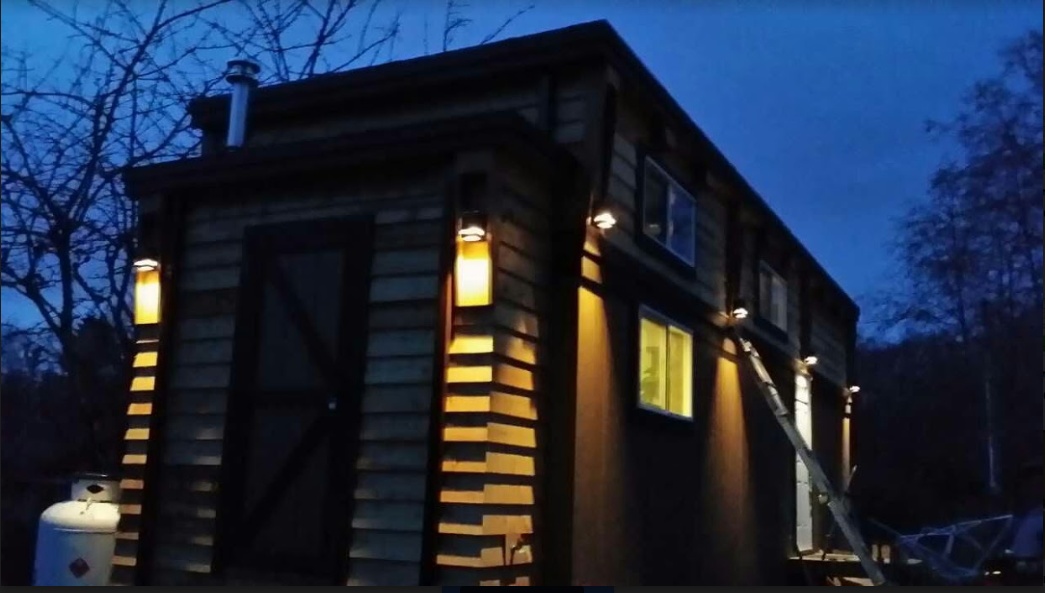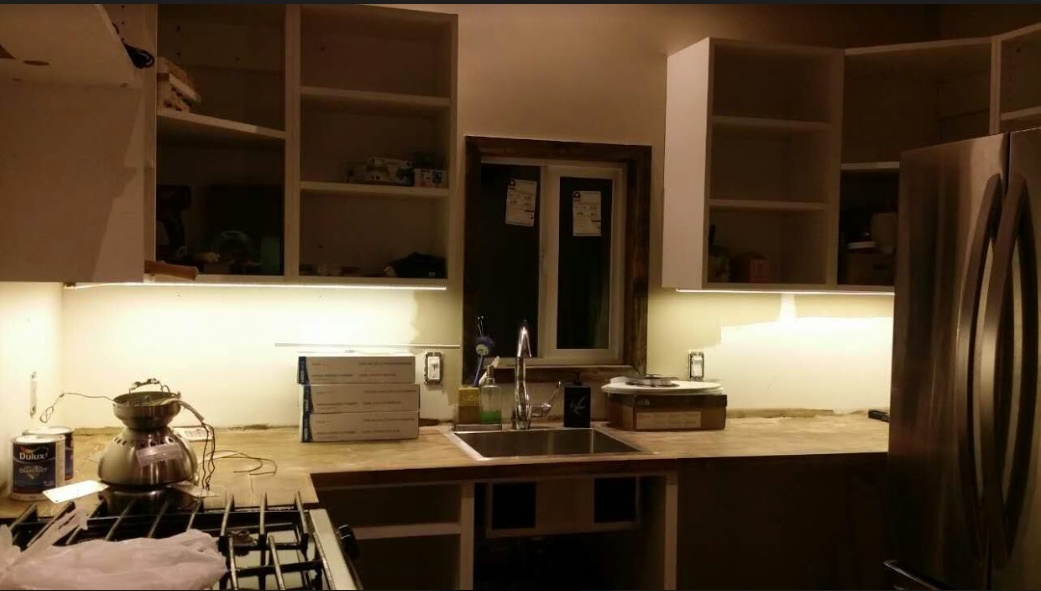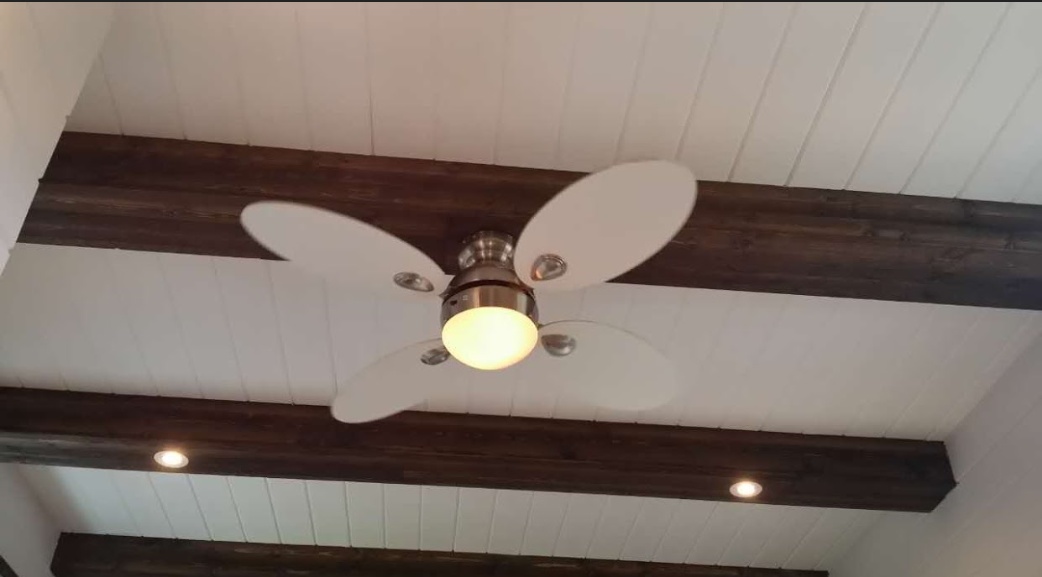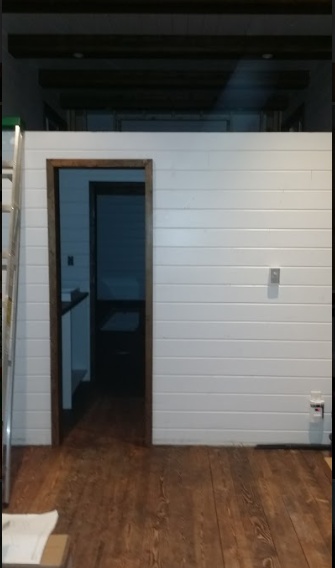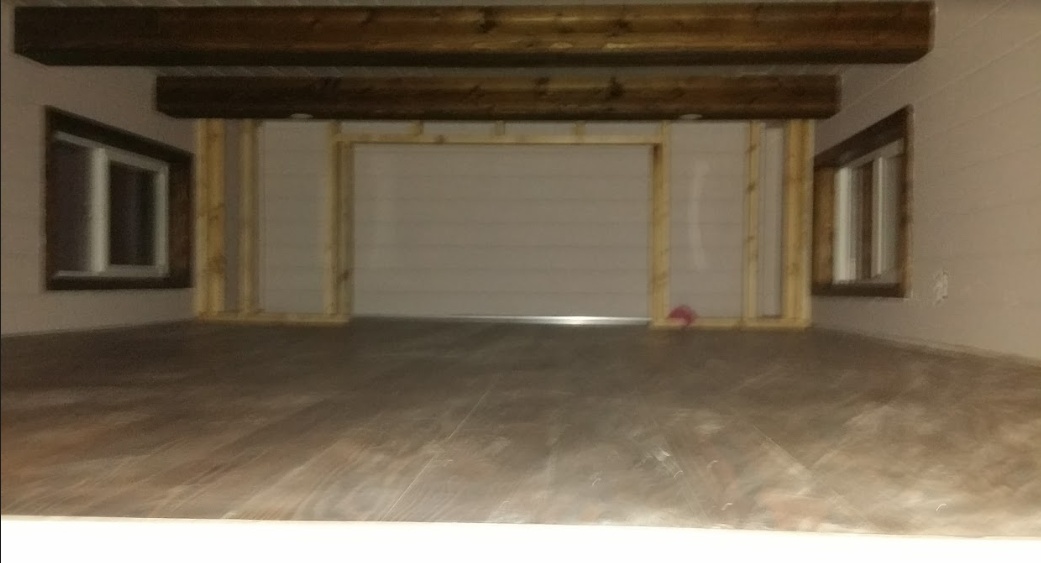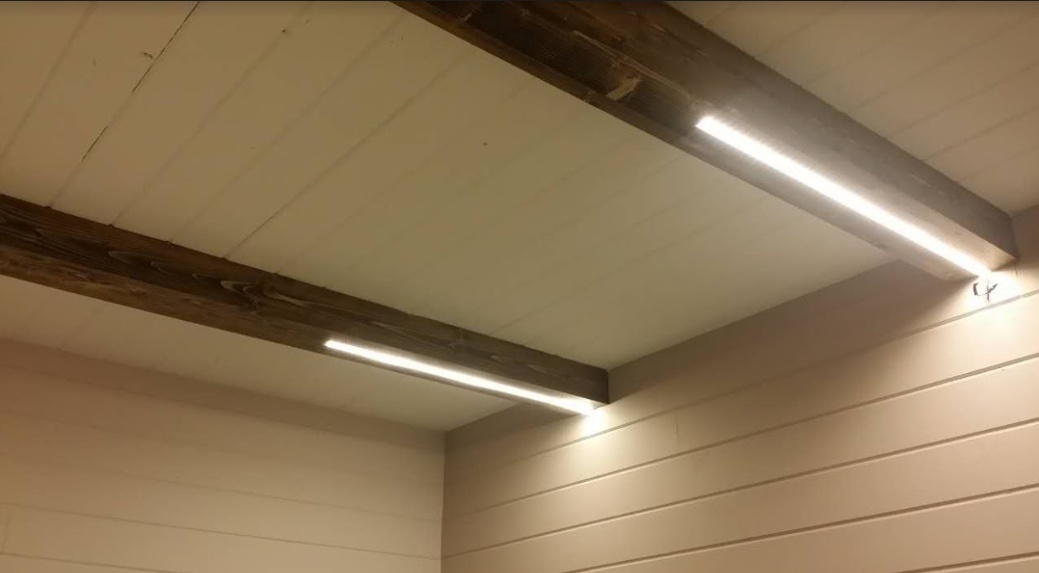 Update on 10/12/16
Our tiny home Casa Lia build has turned out to be one big failed fiasco as our builder delivered an incomplete house that isn't livable by any means. With an already 3.5 month delay and a 60% complete house, he has left us high and dry for Christmas
😕
😠
😯. We are having to hustle ourselves and navigate through this major hurdle and perfectly timed snow storm.  Our unofrtunate story has been featured by the tiny home village community network: thetinyhousefestival.com.
Update on 13/11/16
Bathroom is almost complete.  Tiling with cedar trim complete.   Craftsmanship and intricate details looks great.   Cedar cubbies and floor tiling complete.   Faucets and fixtures have been installed.   Vanity counter top installed with cabinet framing.   I like the walnut stained wood colour.   Ceiling beams in bedroom are looking very nice.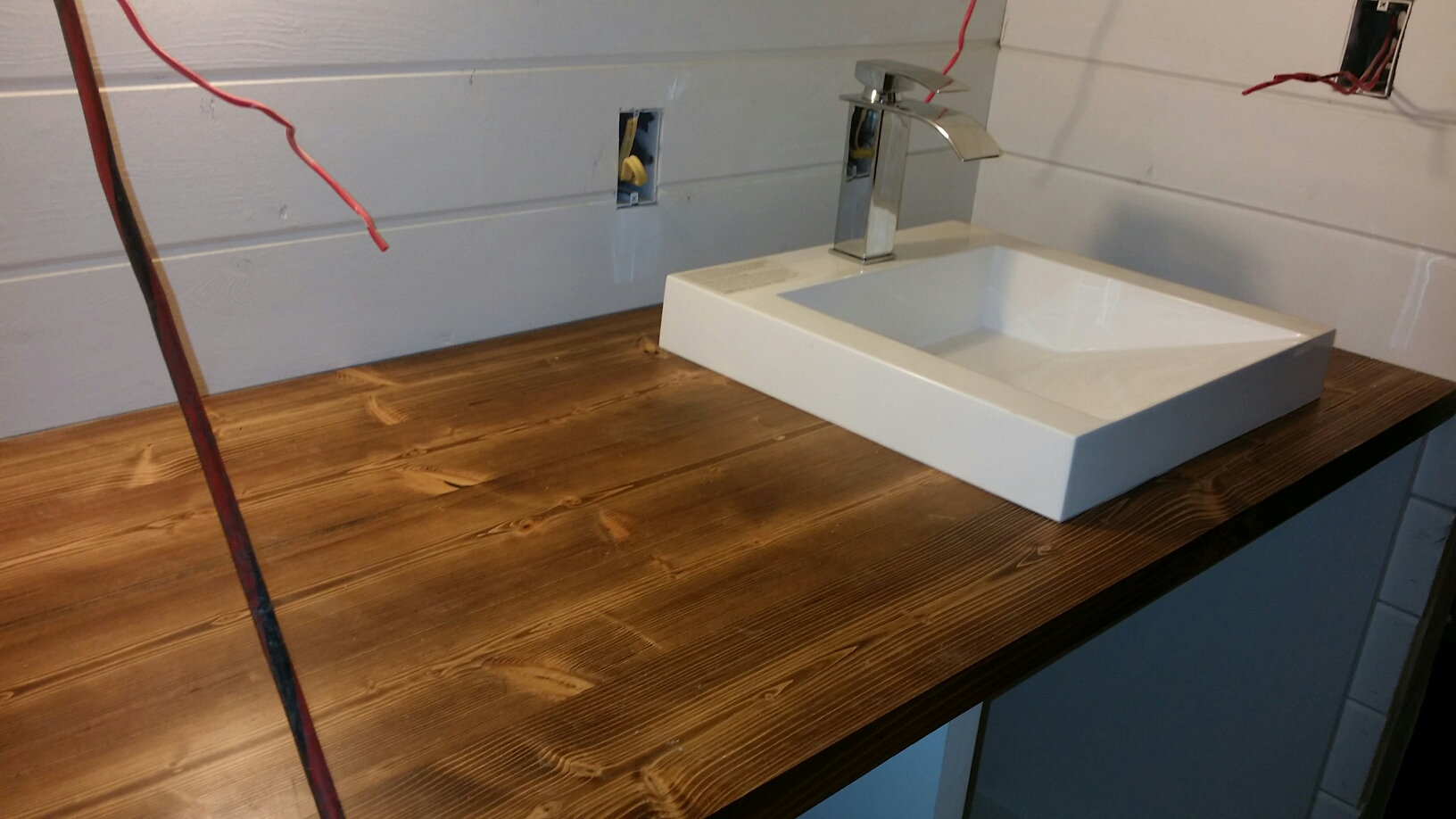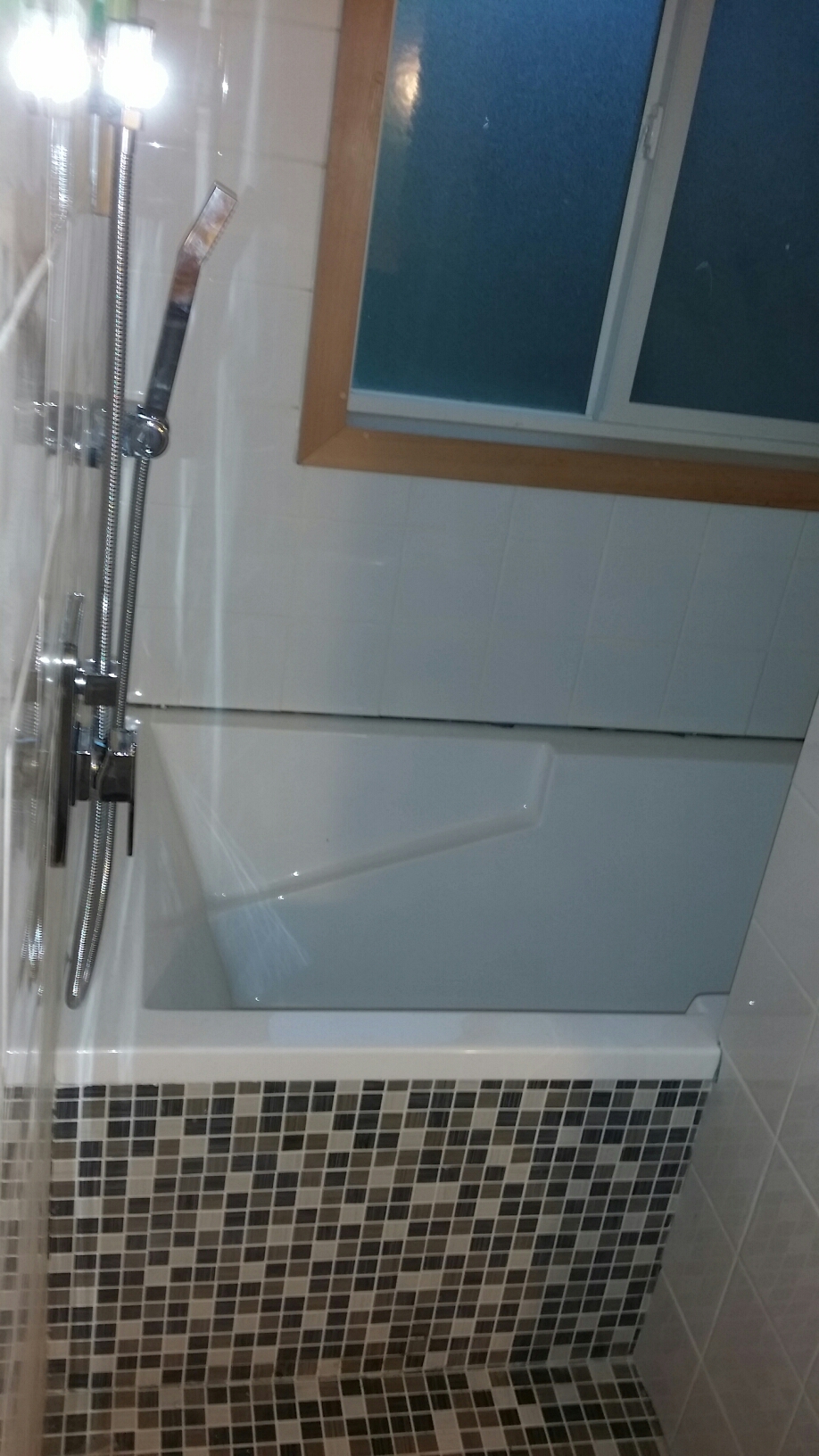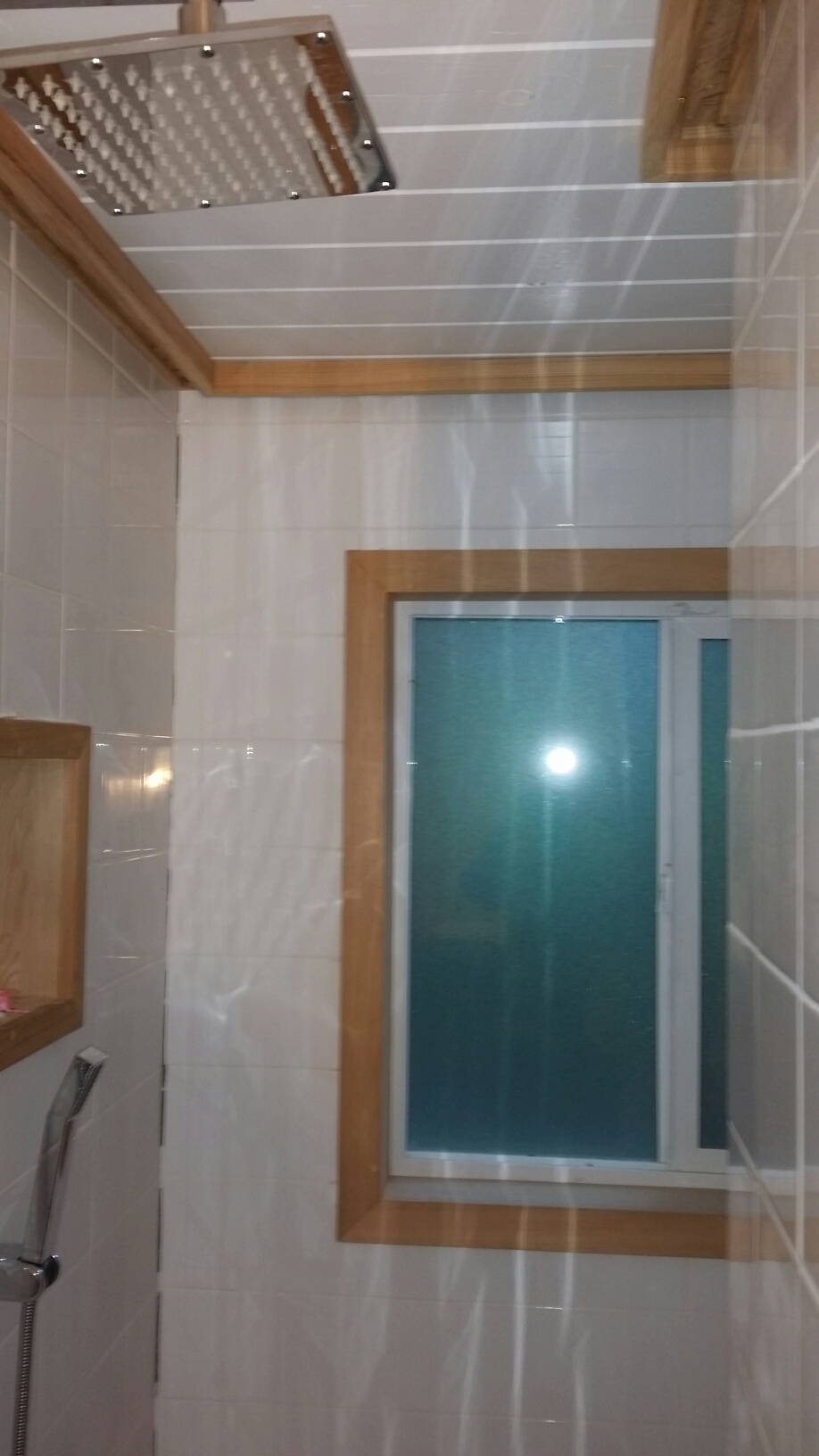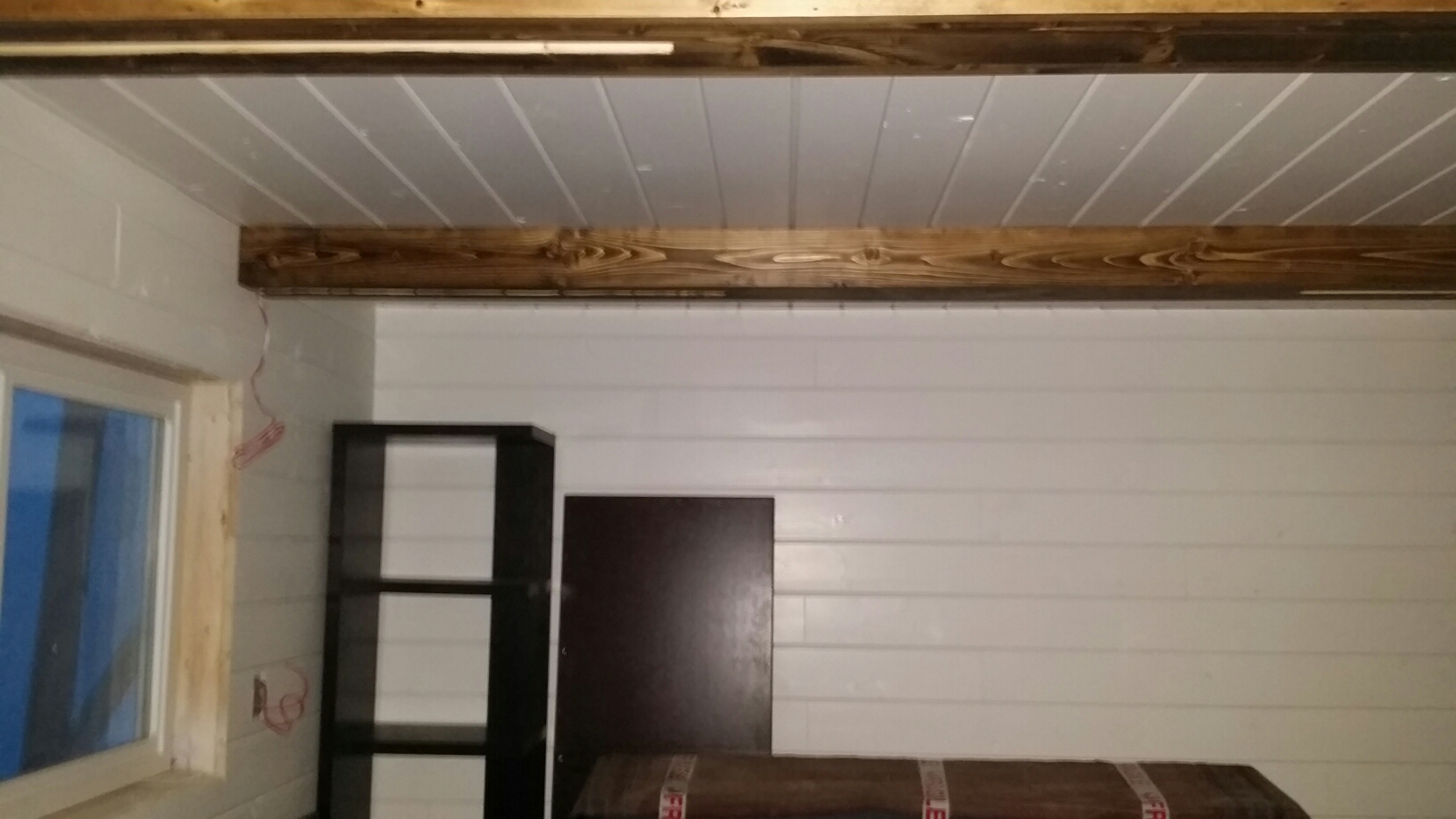 Update on 6/11/16
New completion date of Nov 20 has been set.   We should be seeing a lot more progress now to bring us to stage 3 inspection point. Counter tops and ceiling beams being sanded and stained.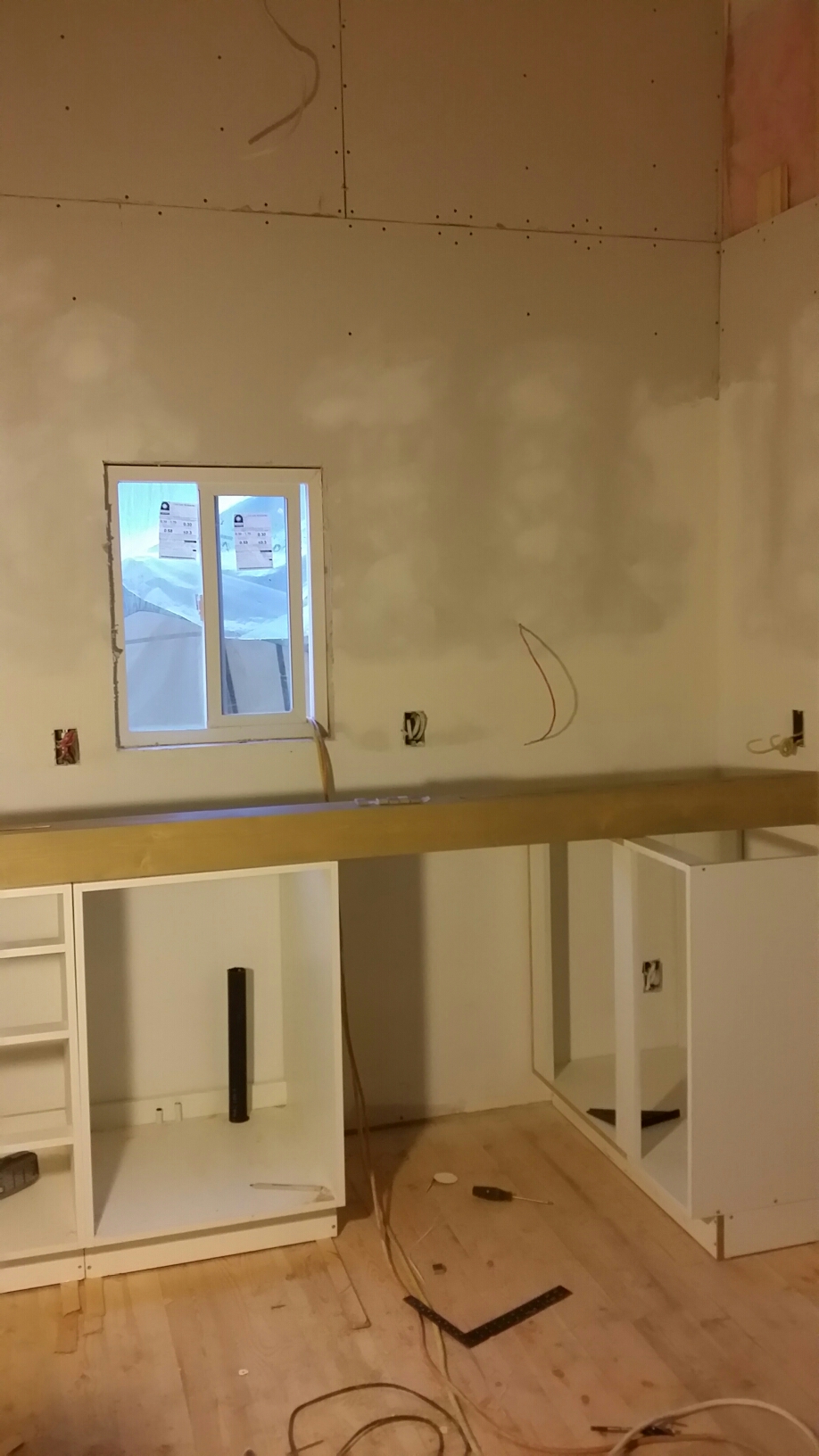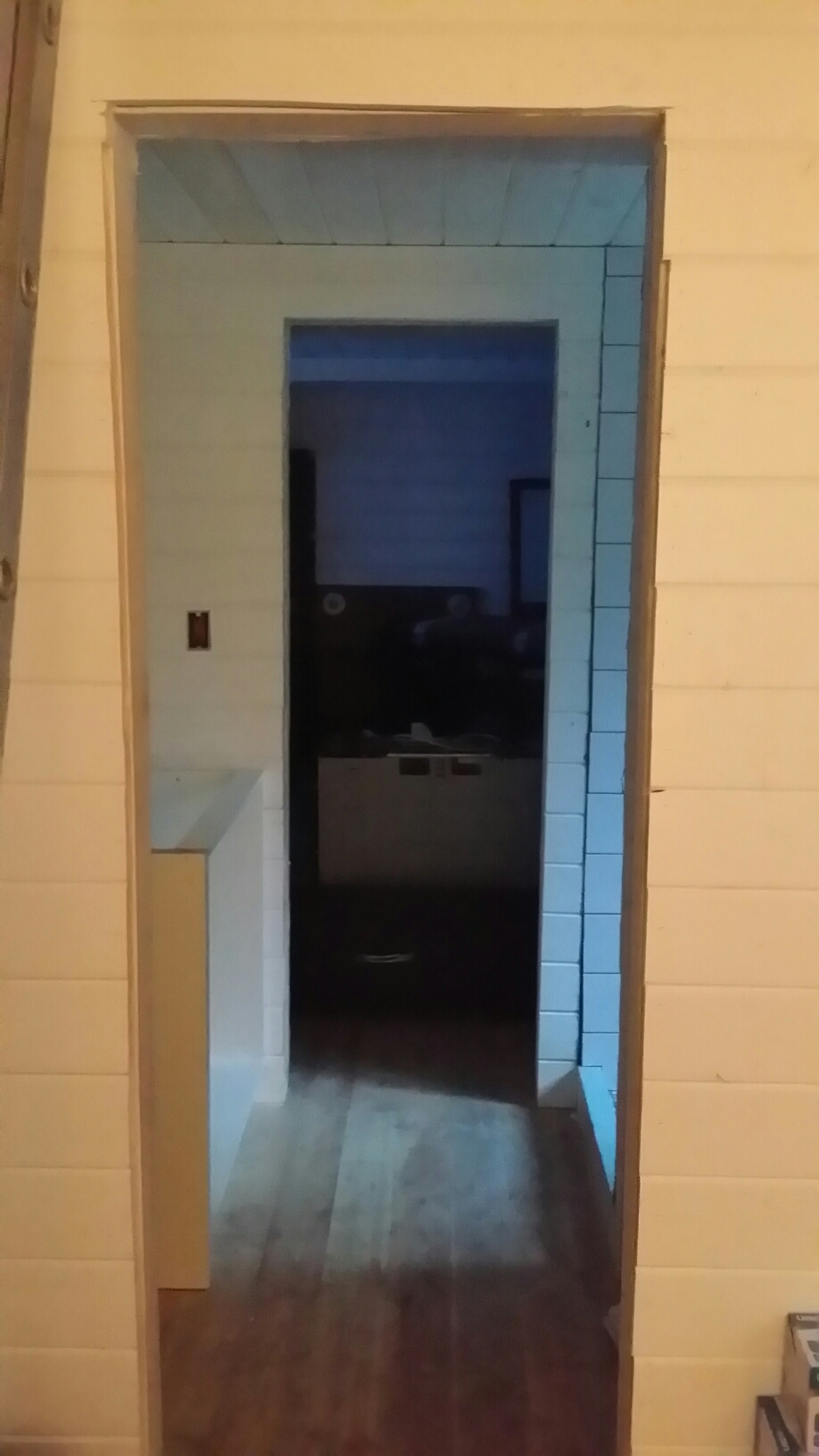 Update on 27/10/16
Cedar window frame in bathroom looks really nice.   Bathroom tiling almost complete.   The white tiles with cedar accent looks very sleek and modern.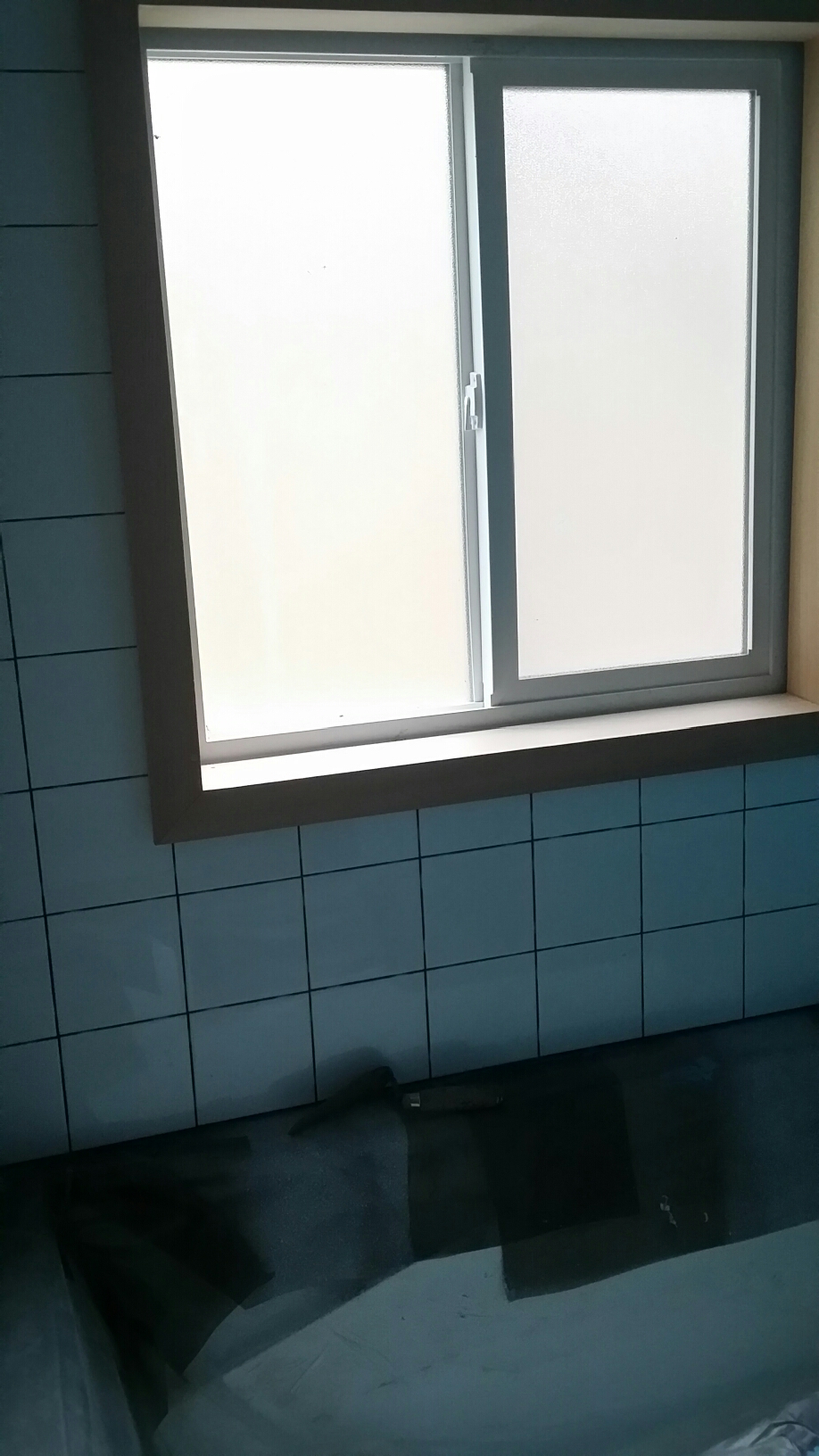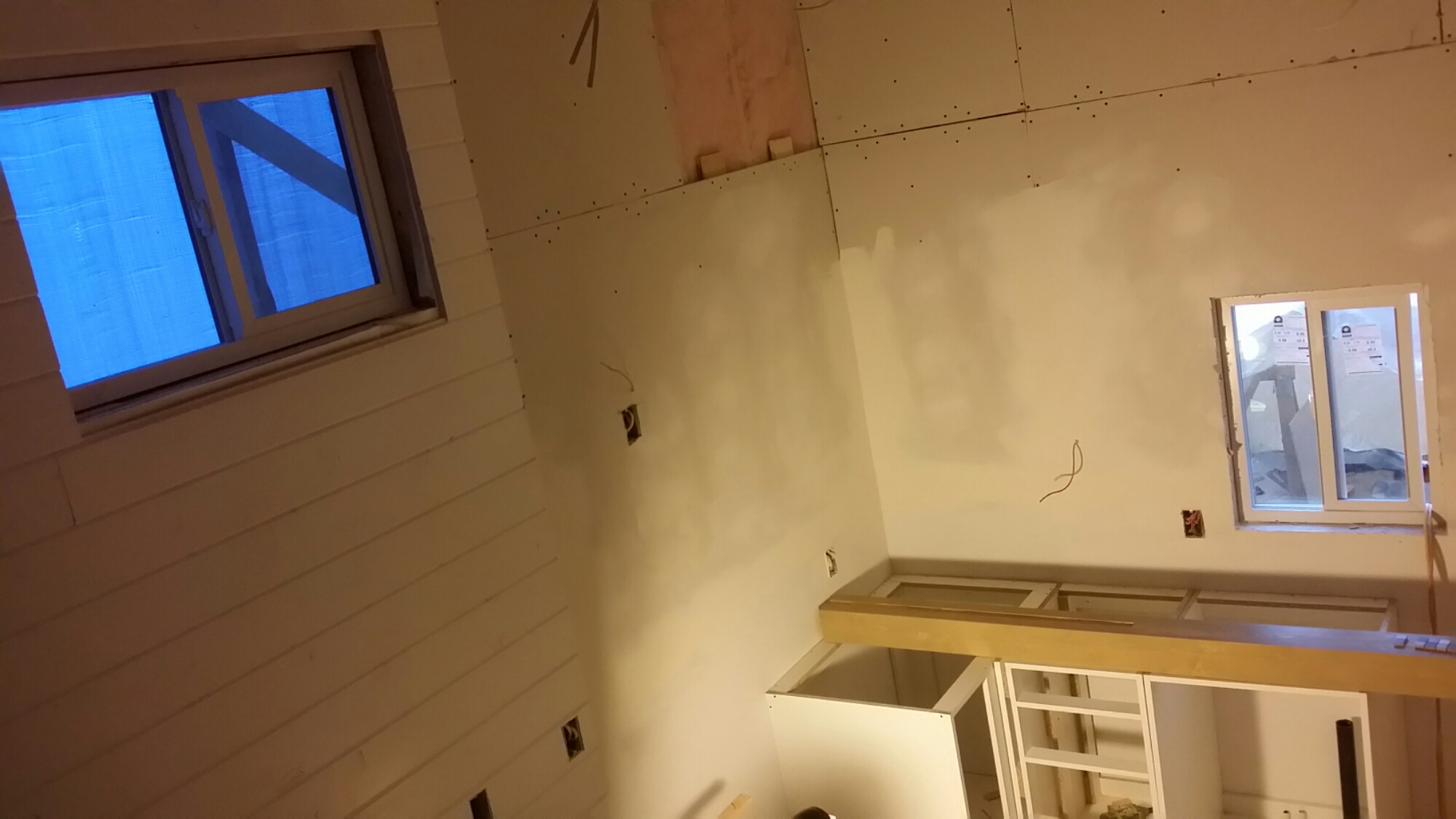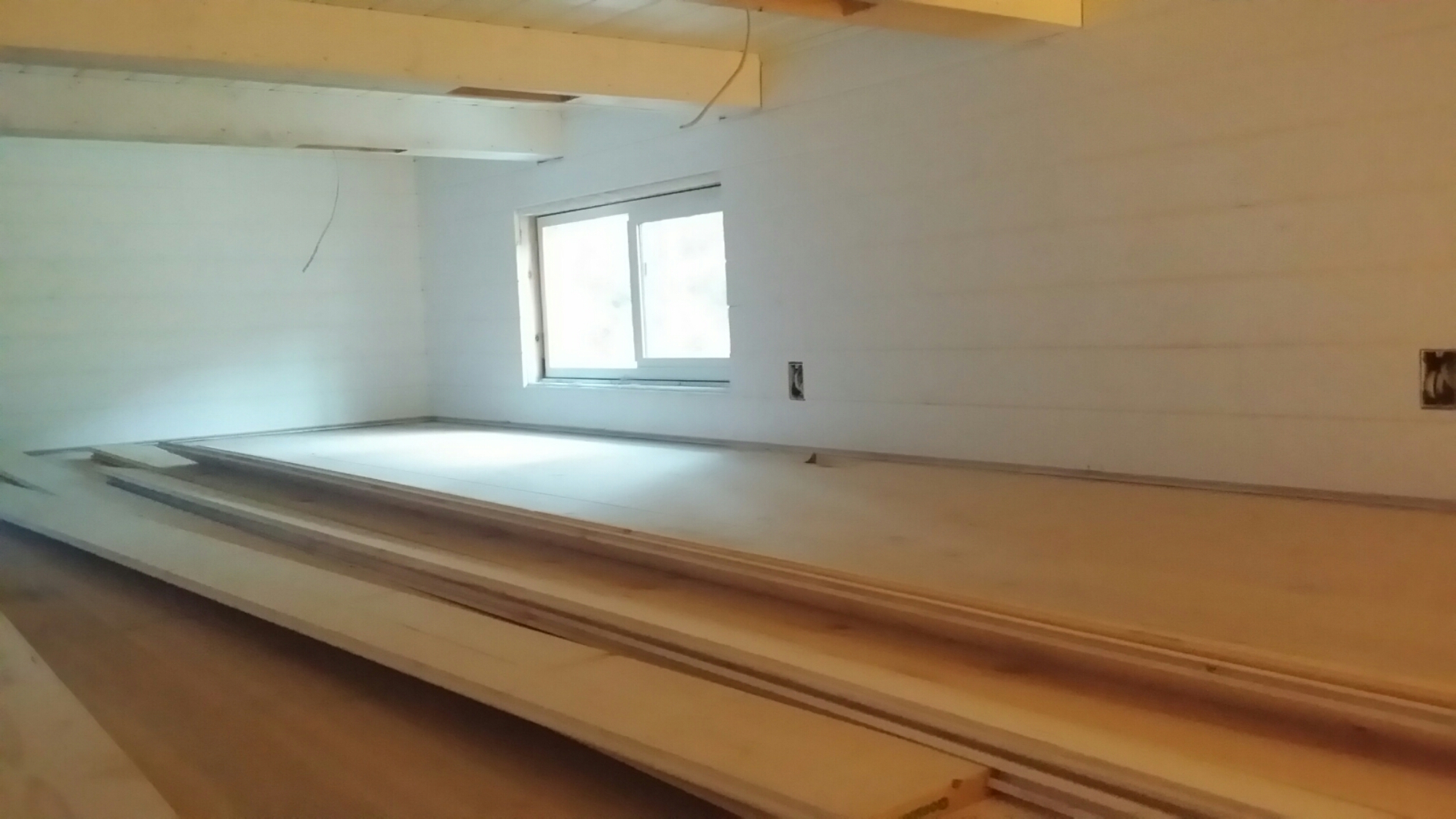 Update on 20/10/16
Bathroom tiling and cabinet framing for lower kitchen cabinets in progress.   Vanity framing in progress too.  Bad news from the builder that the house won't be complete by Nov 1st as scheduled and no ceiling cabinets in kitchen.   We are already behind by 2 months now a third month of delays as this homeless gypsy lifestyle continues with lots of stress and transition.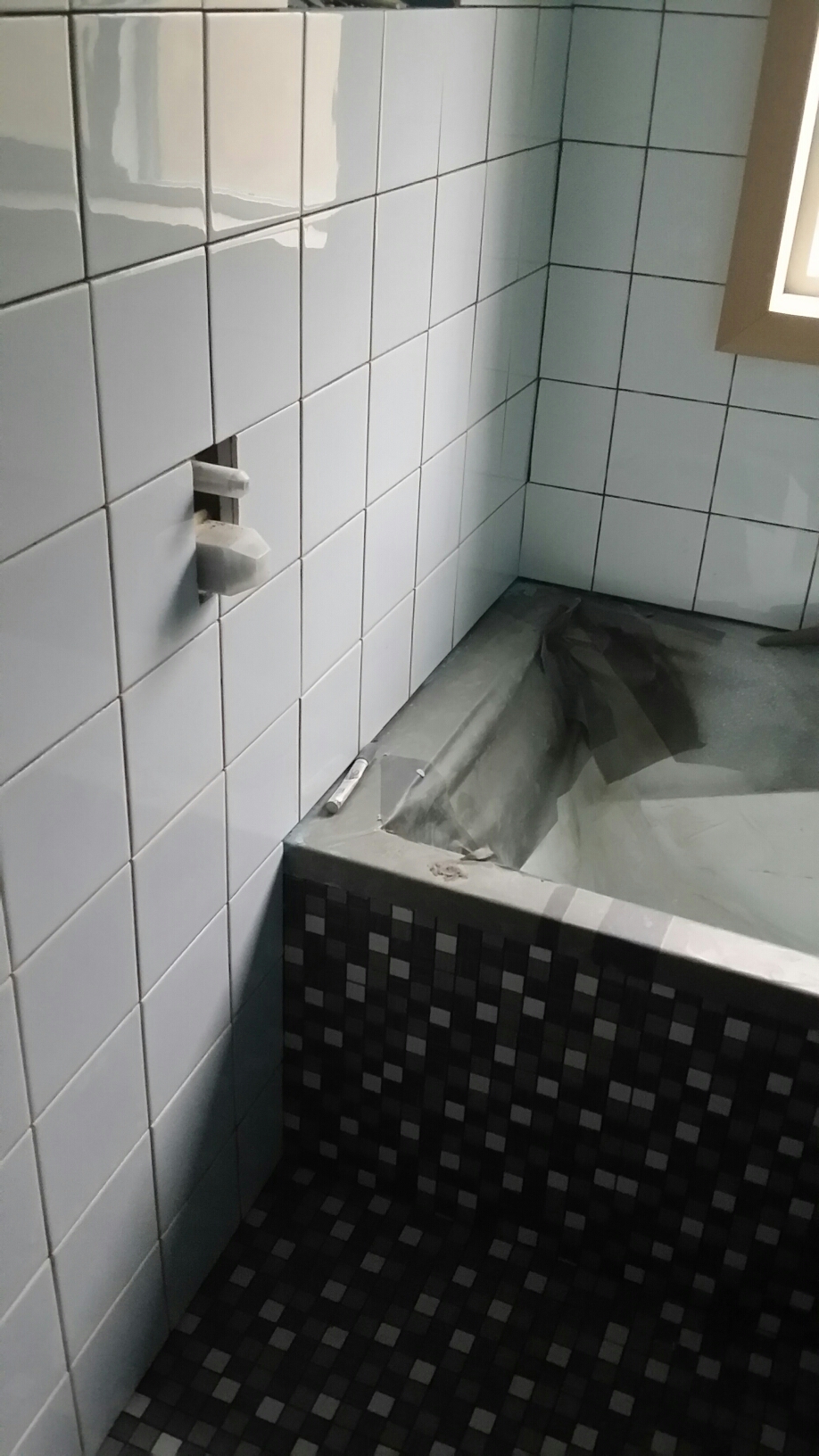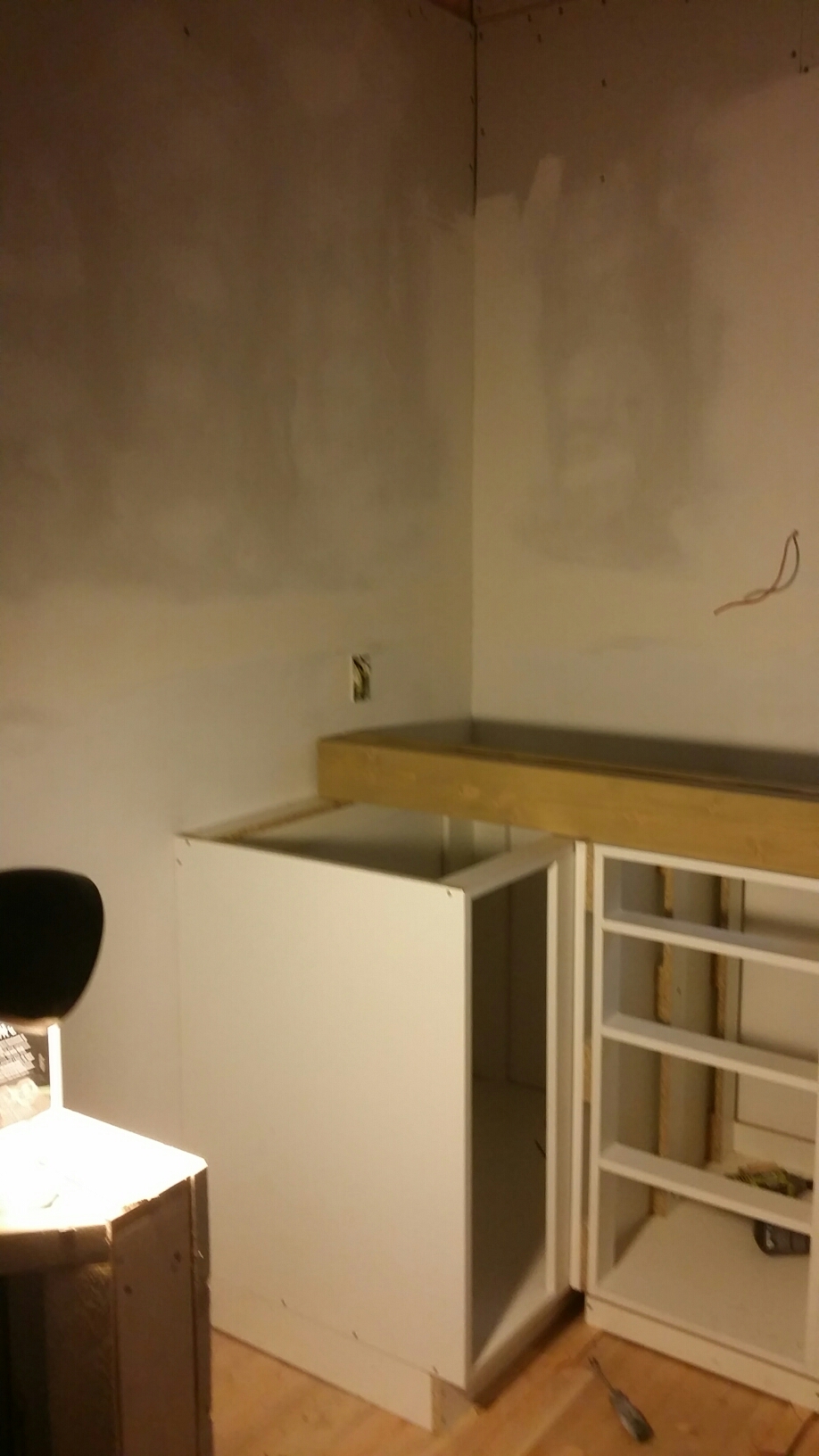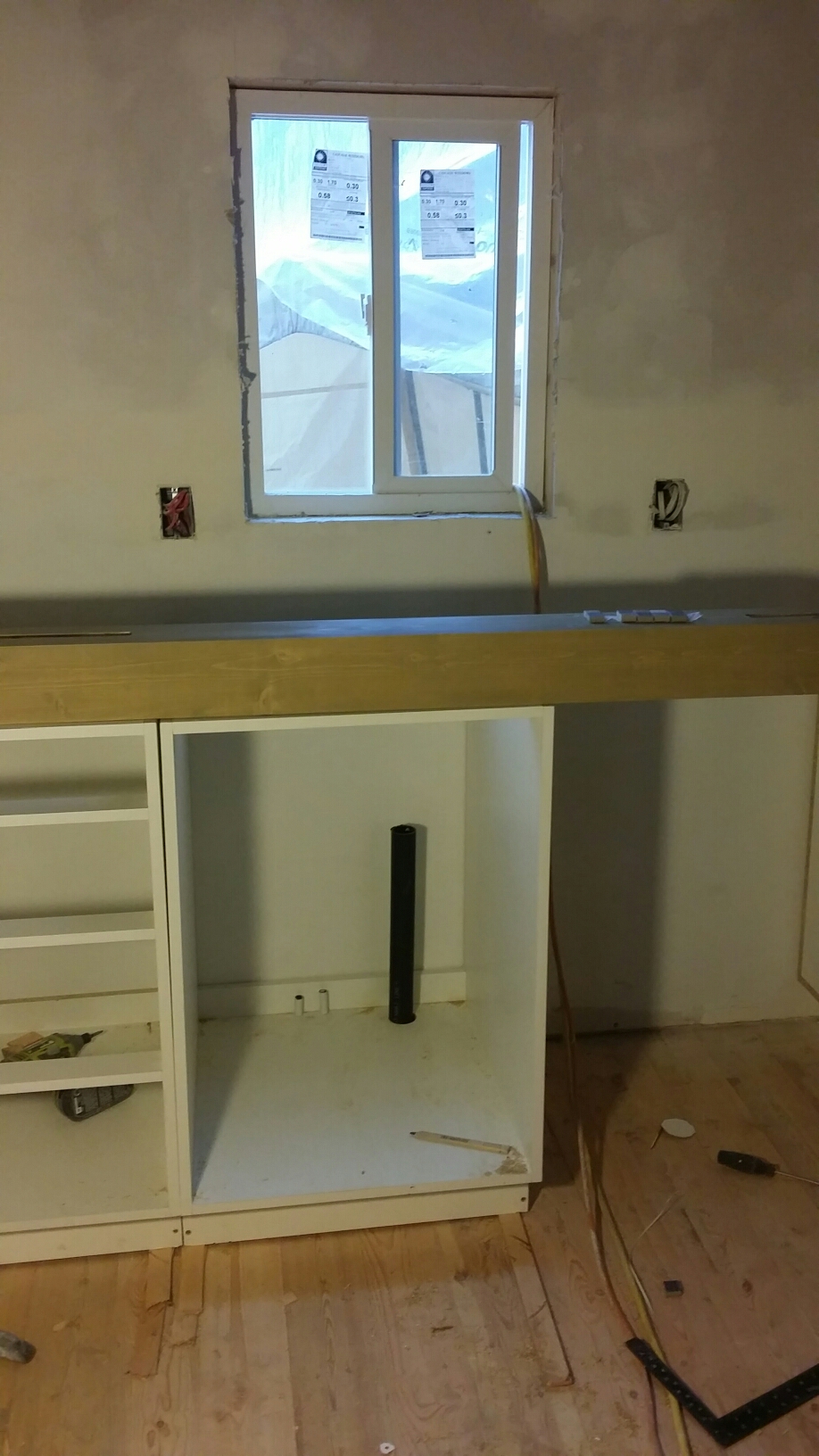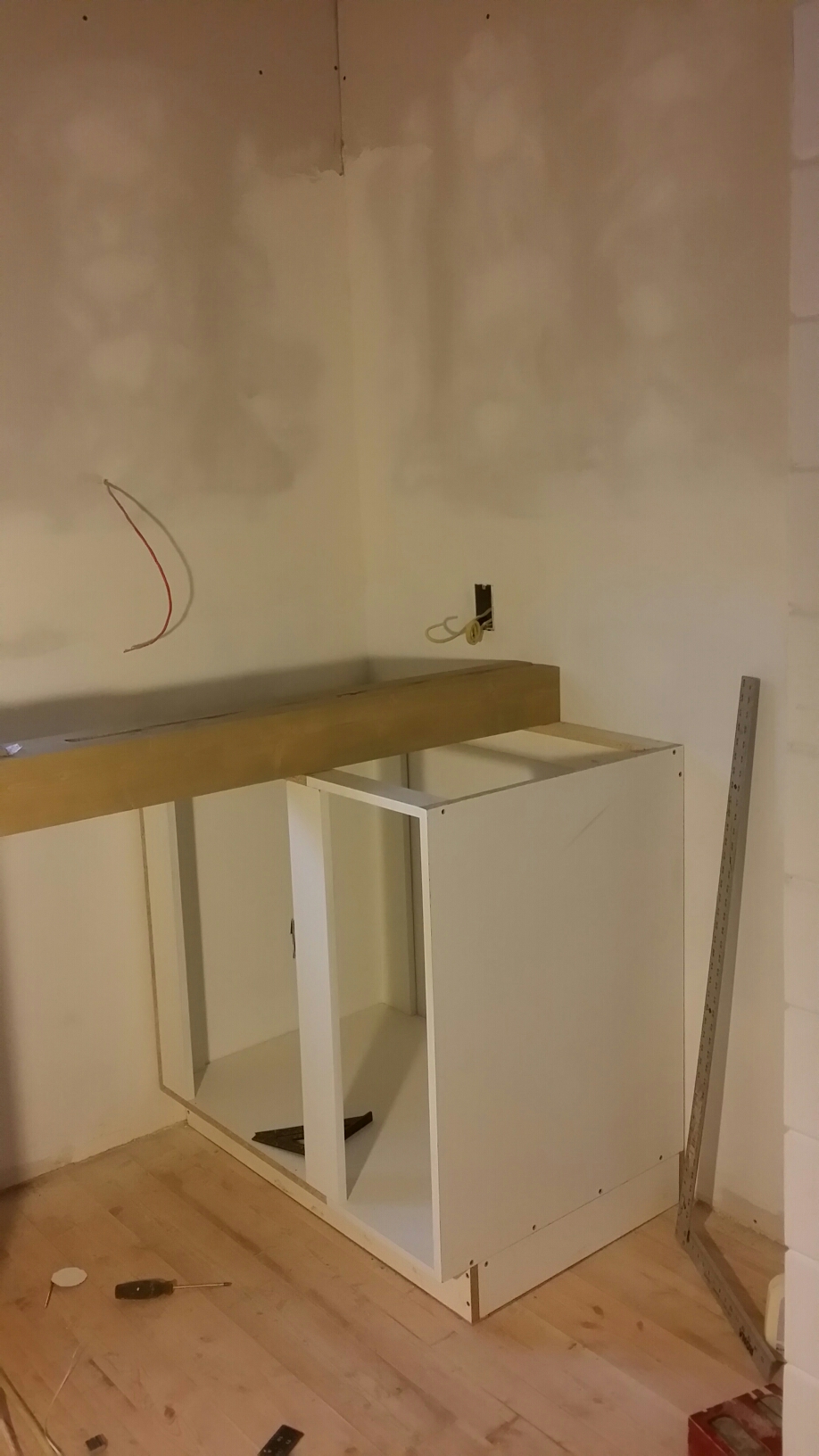 Update on 05/10/16
The outside siding, cedar beams and exterior detailing has been complete.  It looks amazing, the level of craftsmanship and attention to detail is impeccable.  The signature cedar beams look excellent.  Barn door on the shed has been complete.   Once the two tone stained wood colours are done, the house will look rustic with modern west coast style.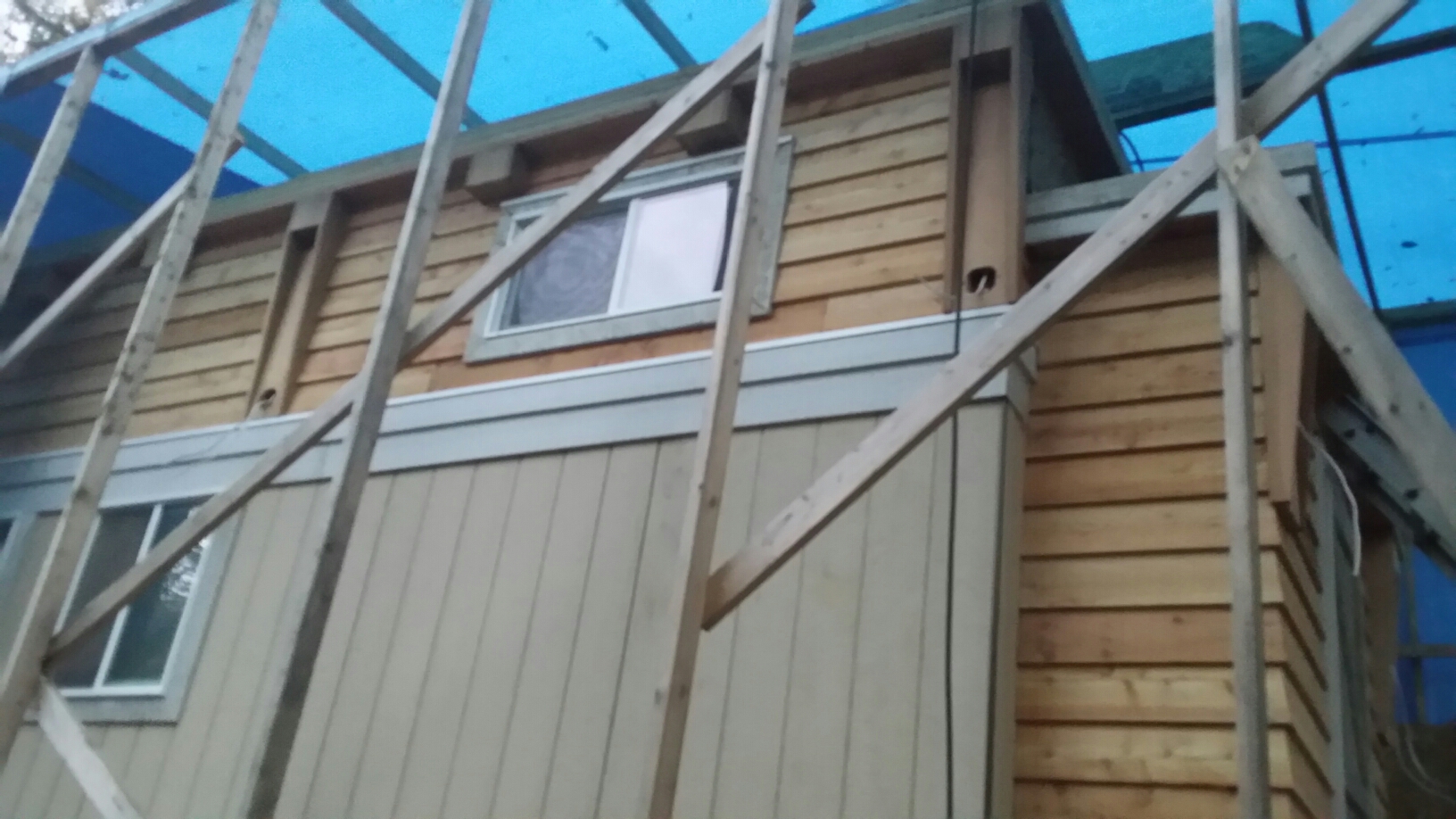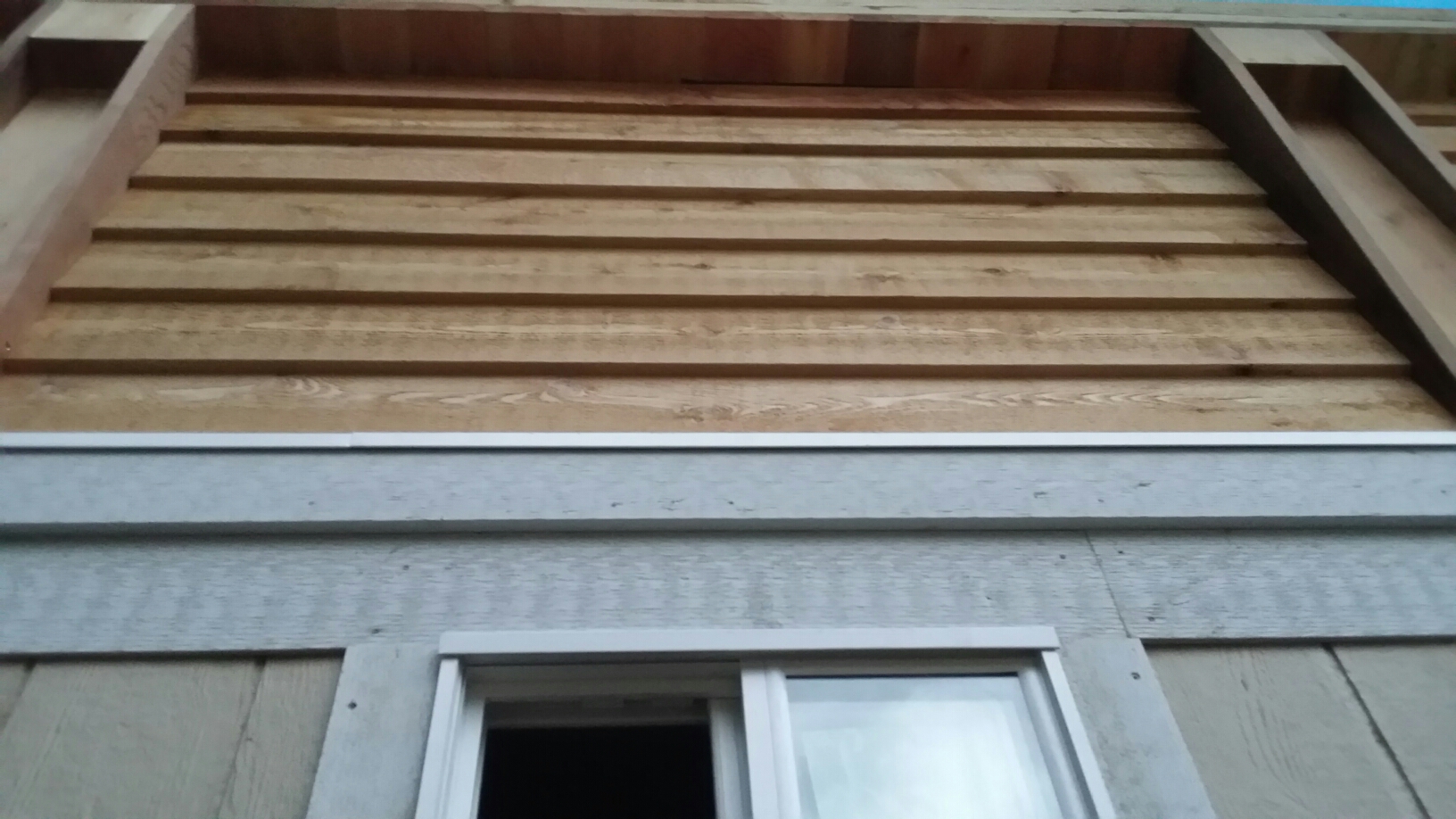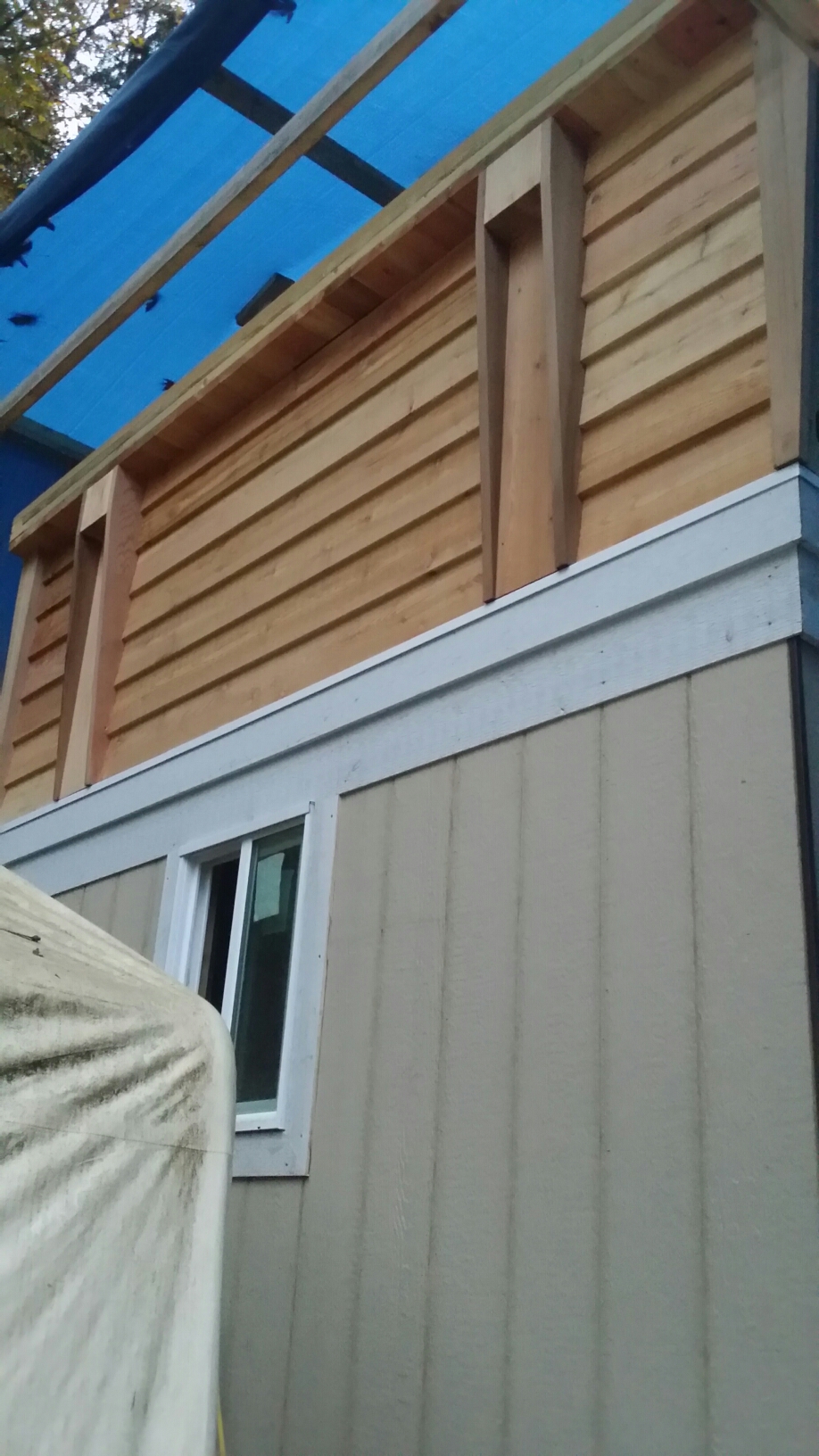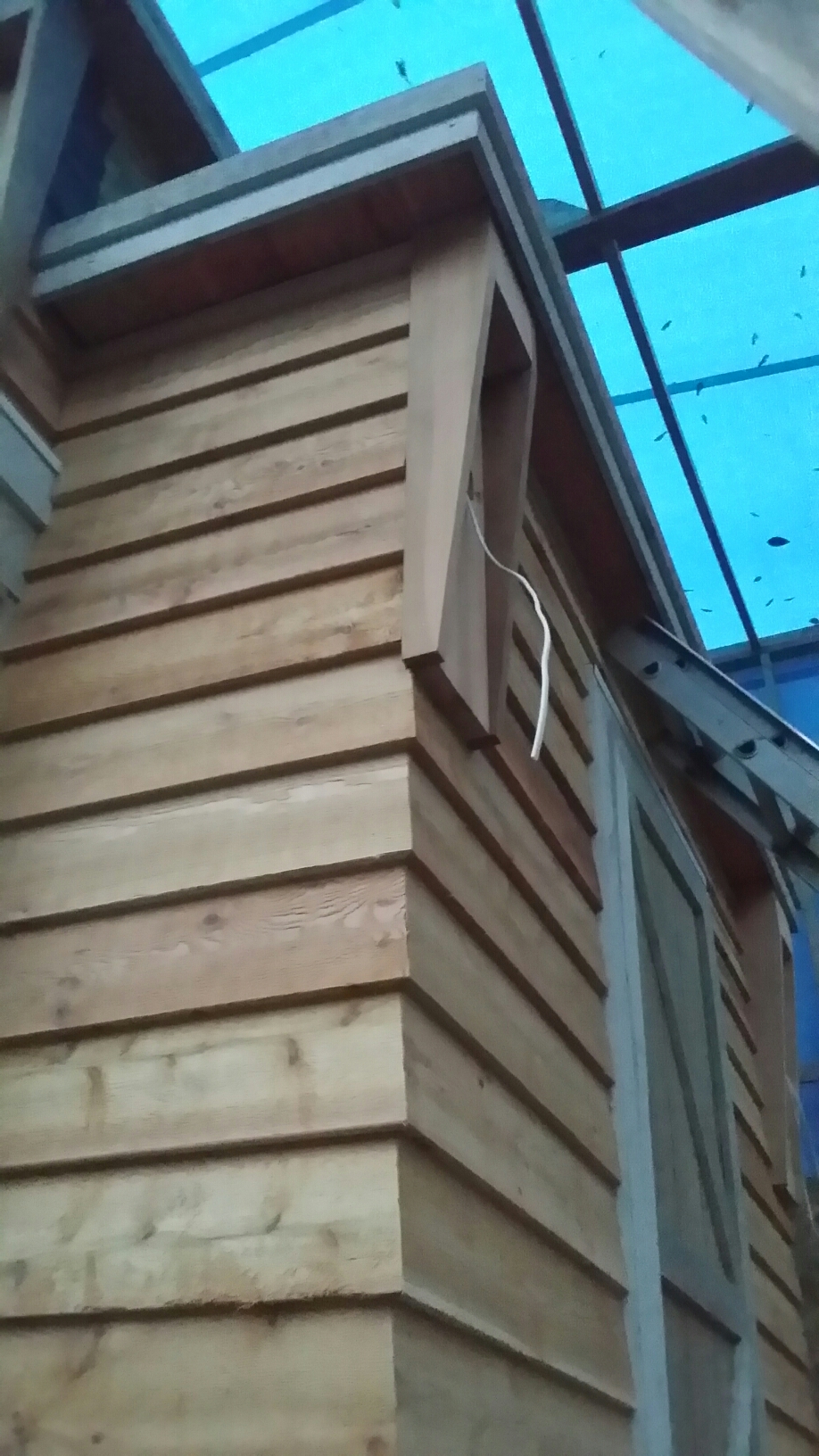 Update on 13/08/16
The bedroom interior wall is complete so the room is fully enclosed.   Bathroom rough ins and framing is complete, shower tiling chosen.  Interior walls for living room are coming along.   Exterior cedar beams are being carefully milled, sanded down and shaped into beautifully designed signature hanging beam west coast styling for Signature Homes by RJC.  The front door has been attached.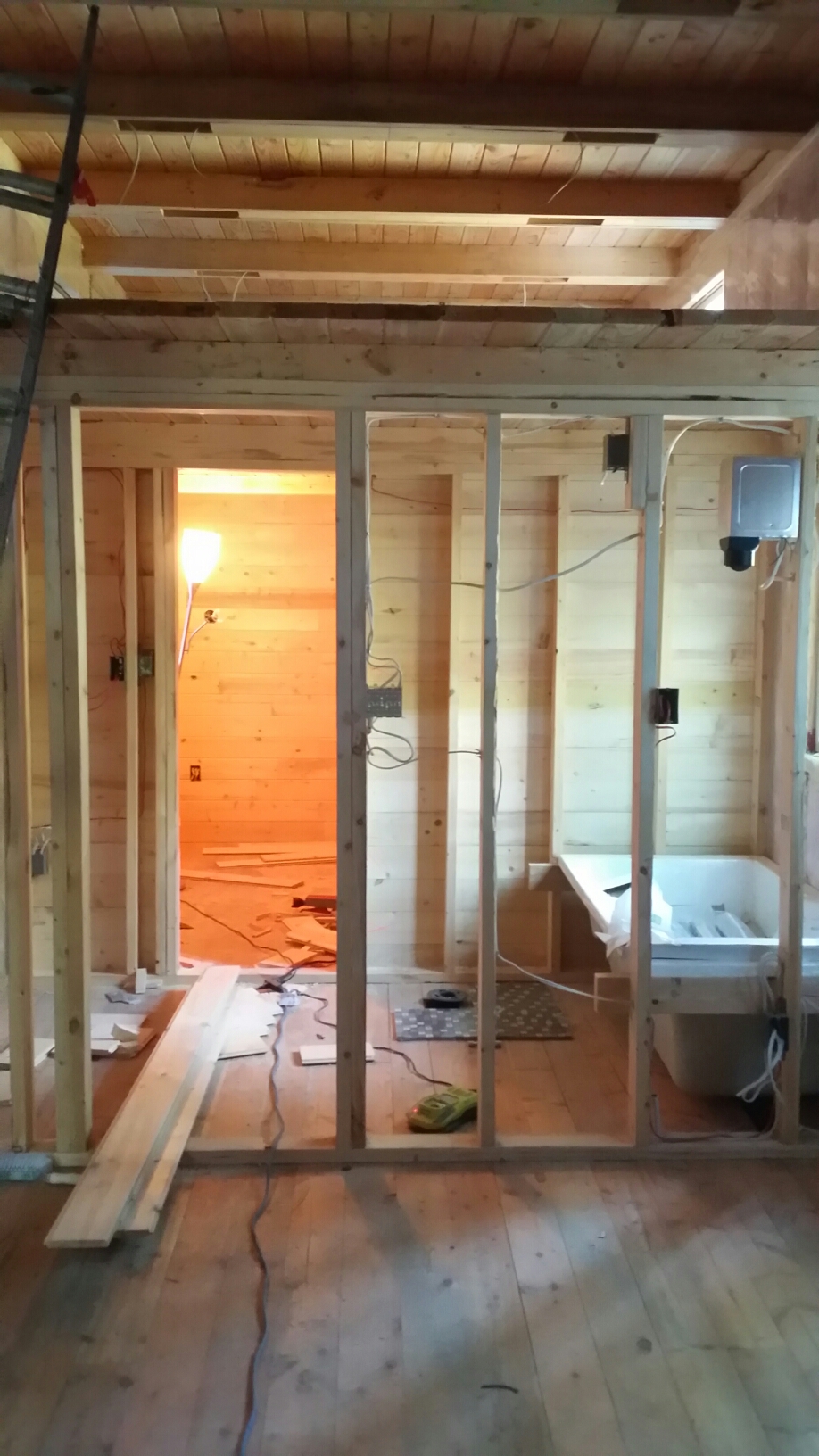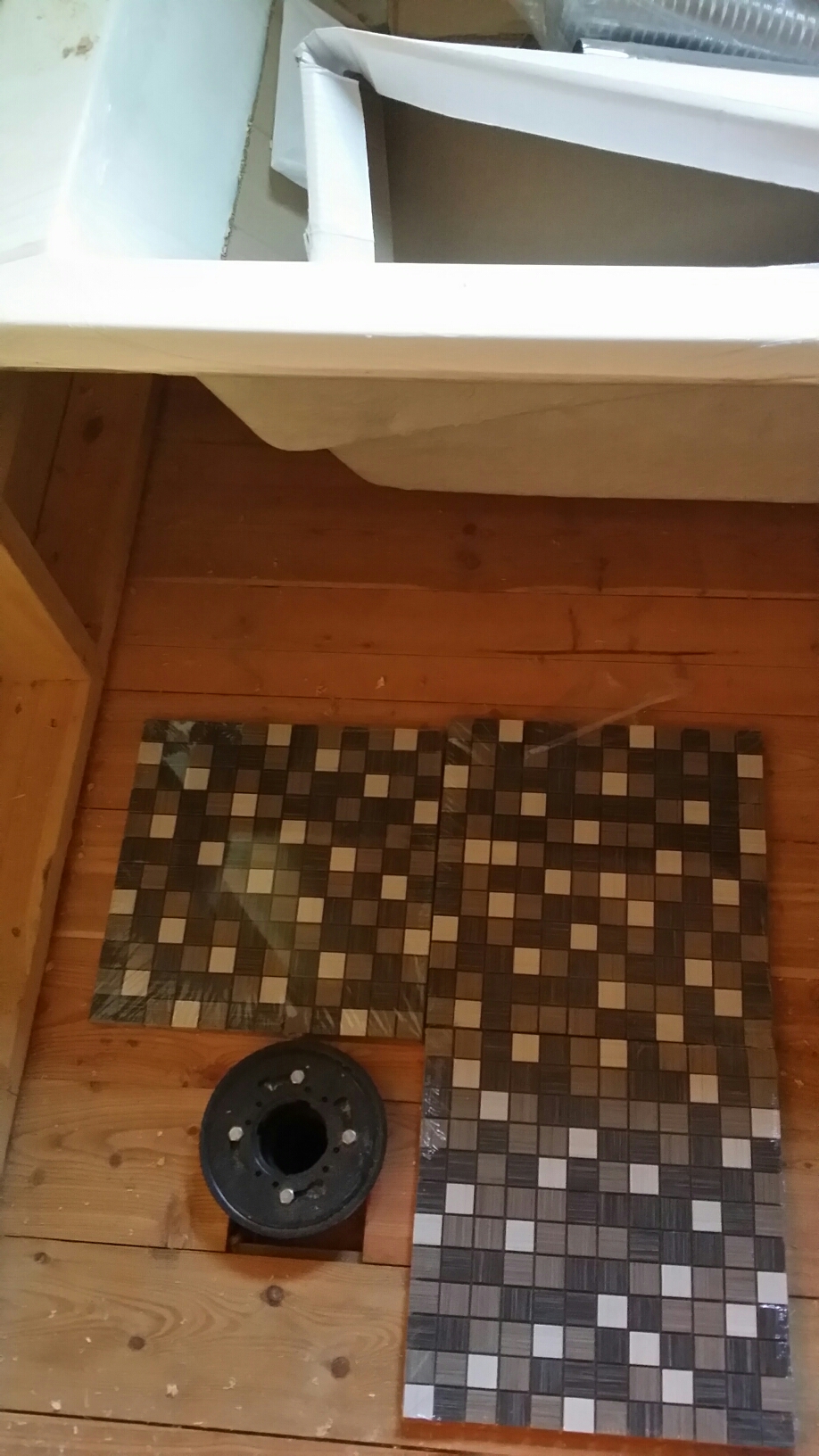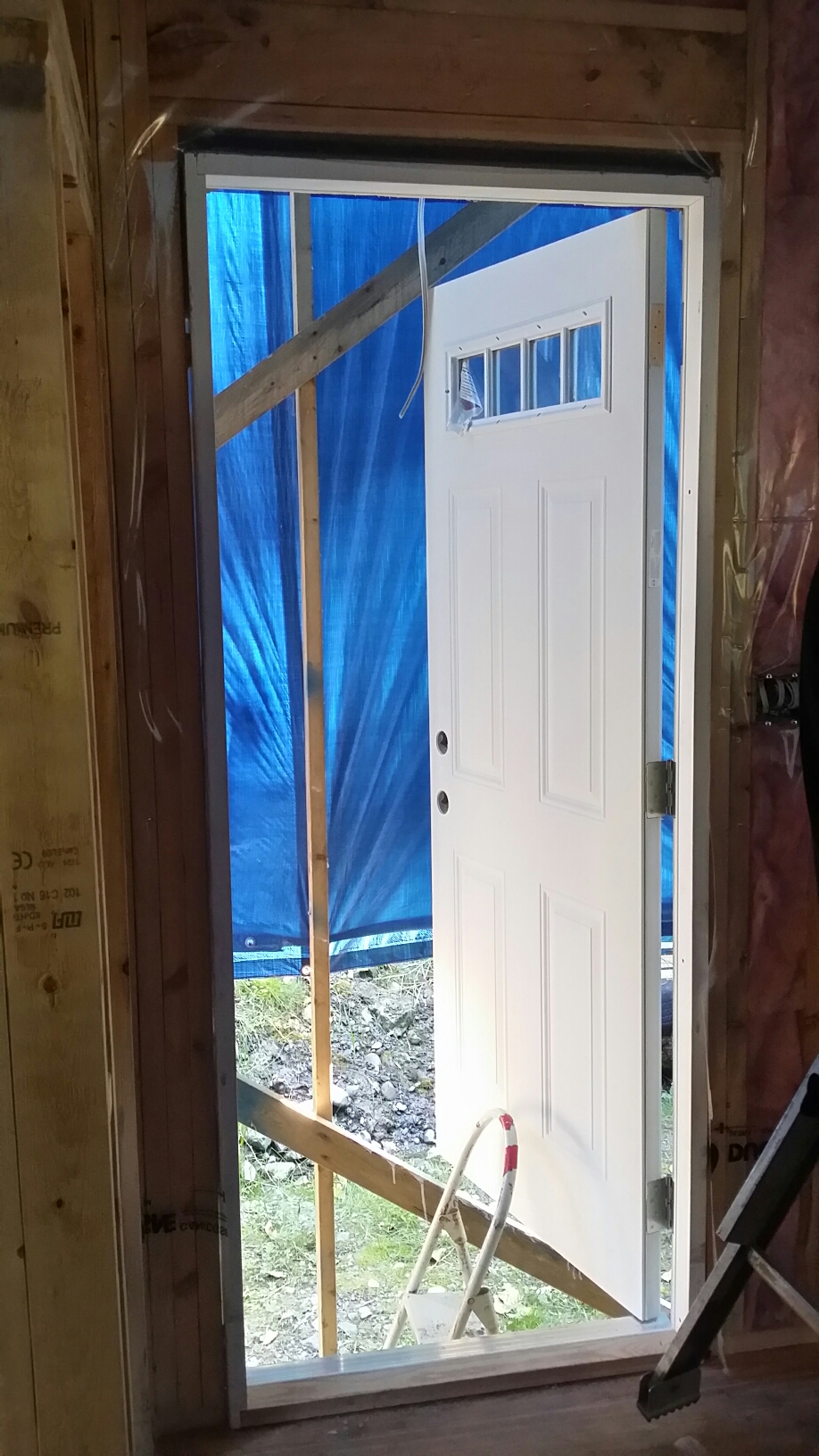 Update on 10/07/16
Interior walls are taking shape, the loft ceiling looks very nicely done with great precision and attention to detail craftsmanship.  The interior framing of the living room and kitchen shows off the 10ft ceiling for the great room/living room and kitchen.  The exterior siding is taking shape.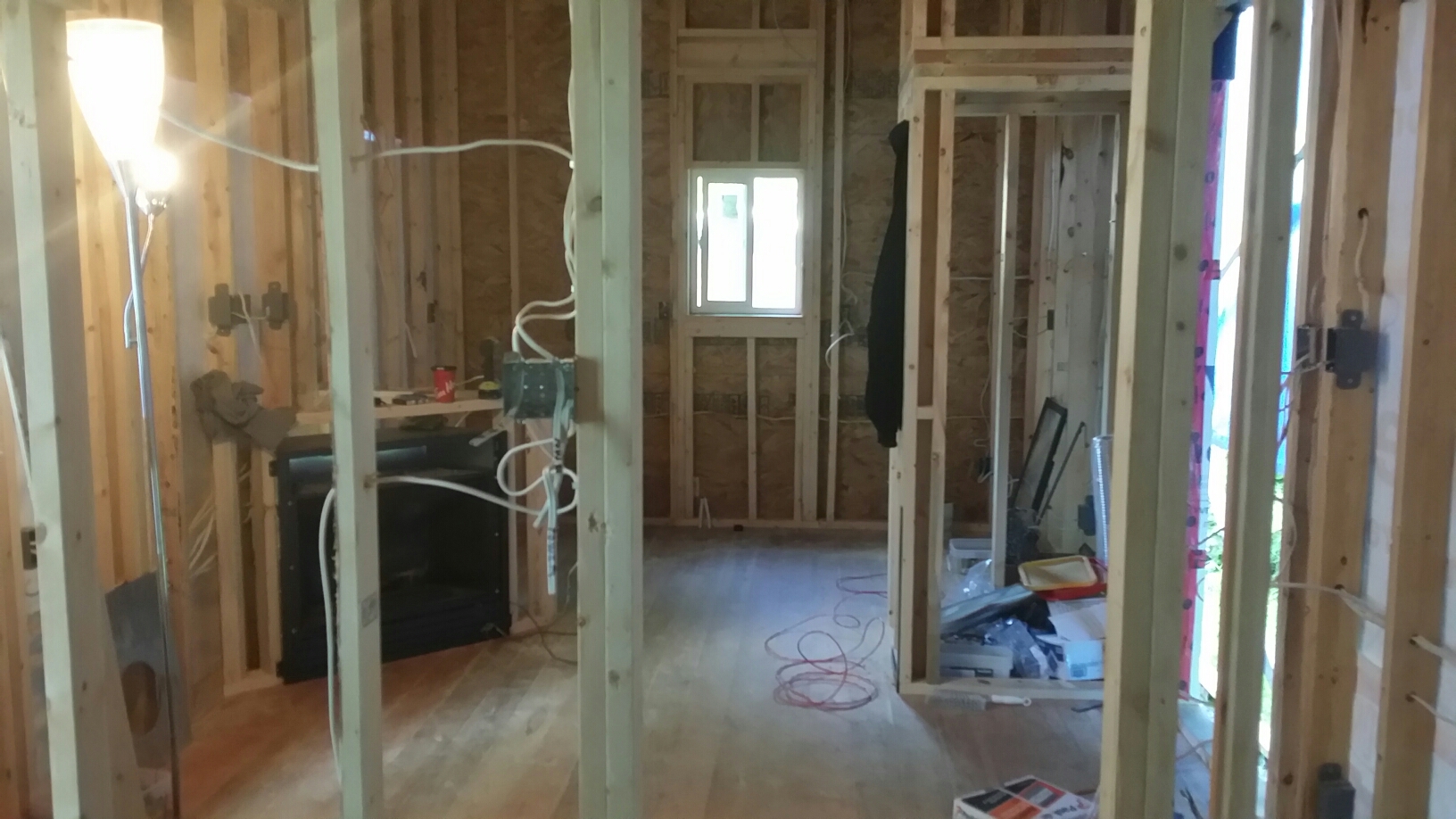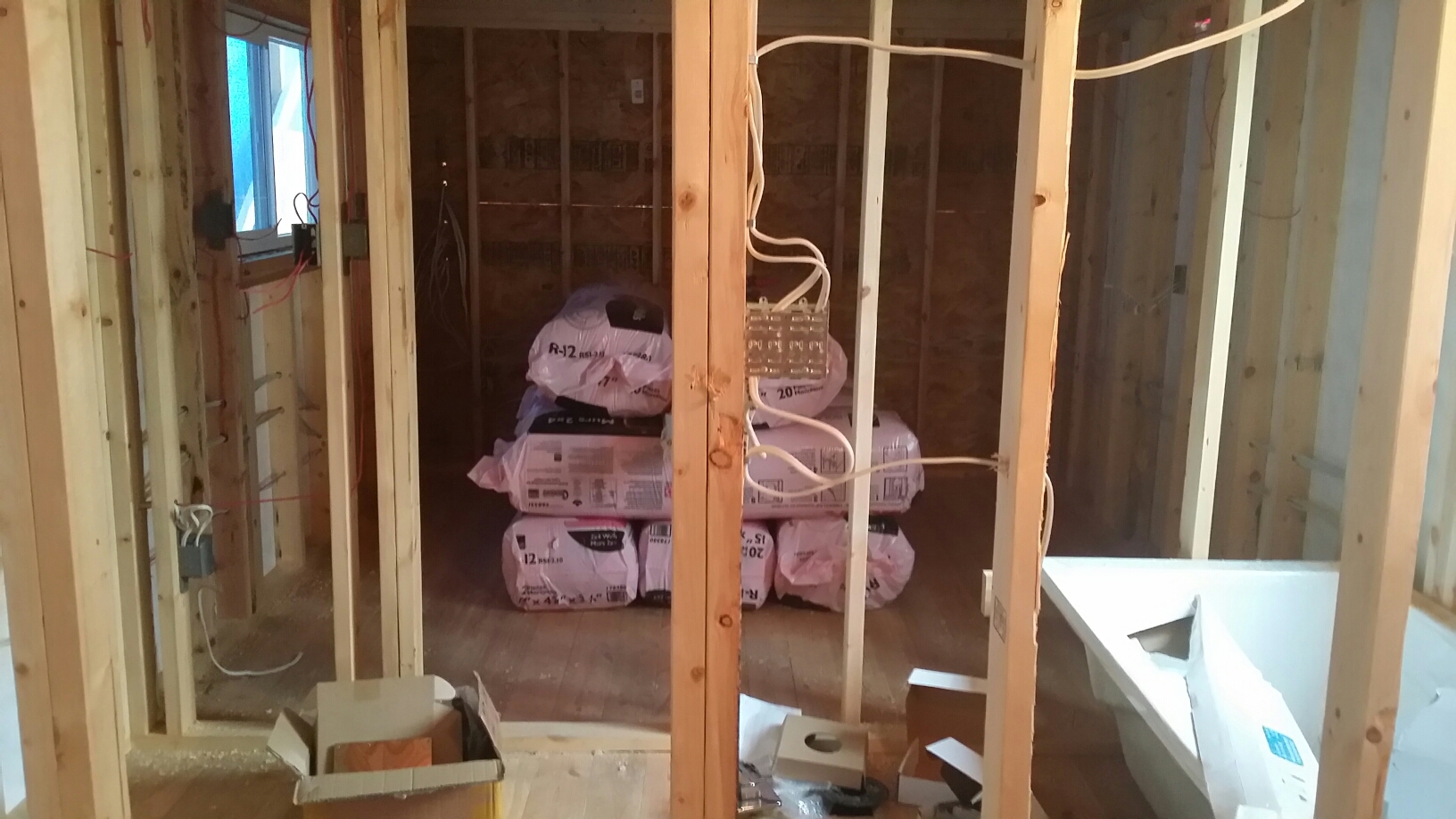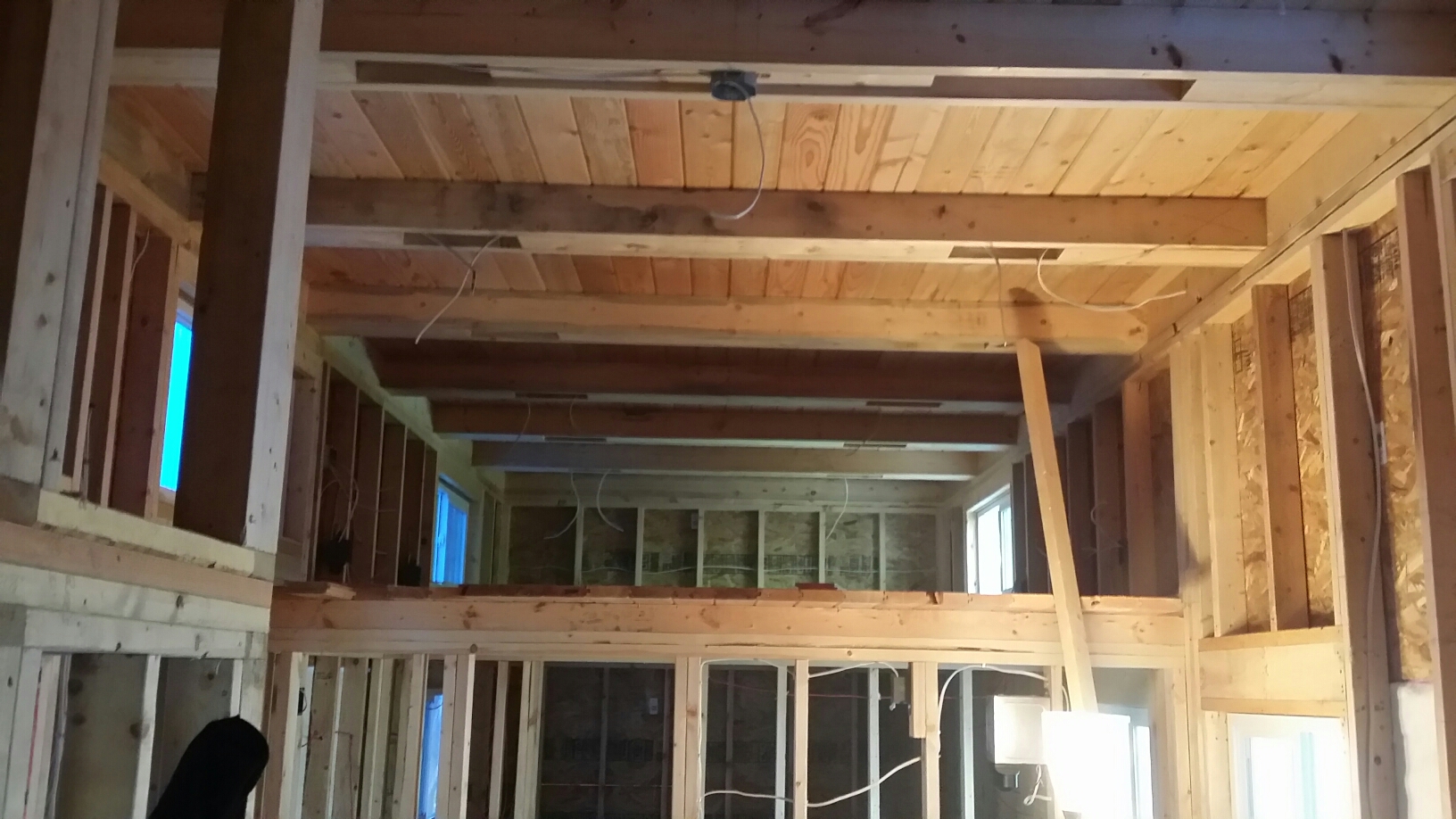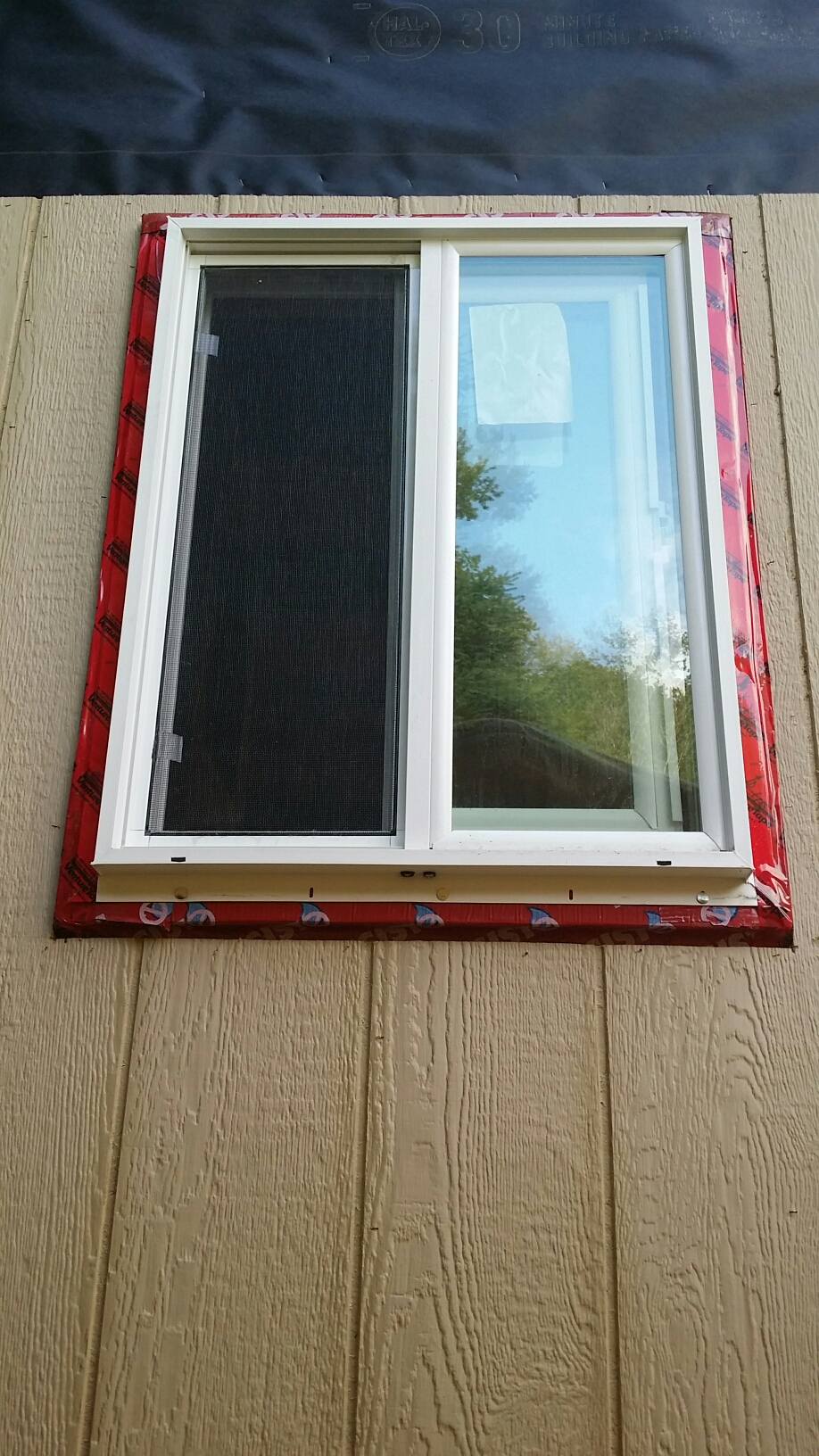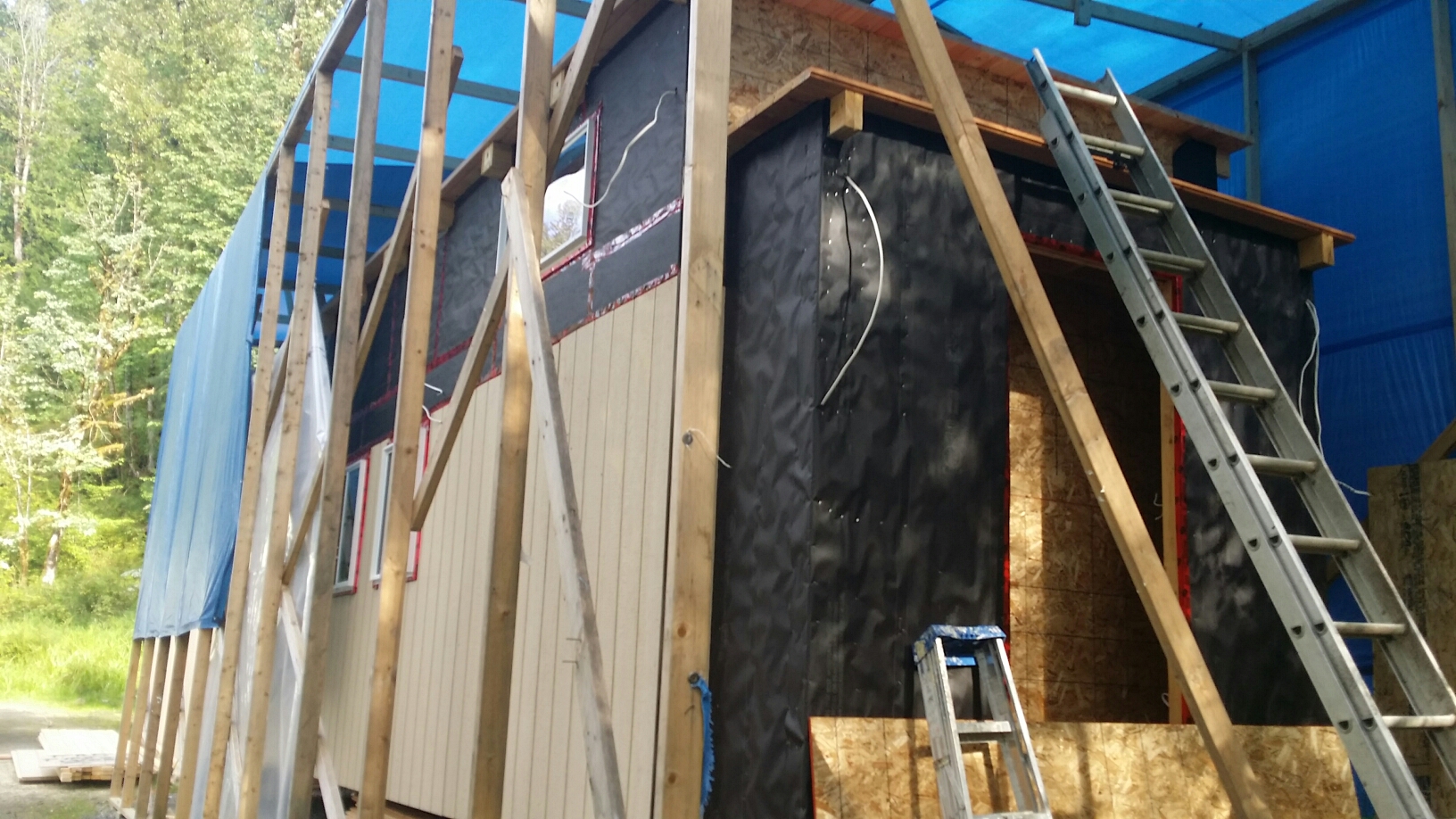 Update on 13/06/16
All exterior walls have been sealed, electrical wiring and power sockets defined, exhaust fan, fireplace position confirmed, appliances position, ceiling fan placement, closet space defined and interior wall space finalized.  Solid exterior makes the build look like a house, starting to take shape.  It's nice to see the progress as we tweak the living room floor plan a little to allow for more seating space by re-positioning the fireplace against the diagonal half wall.  Allowing space for the piano against the side wall.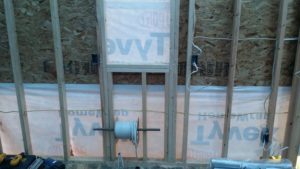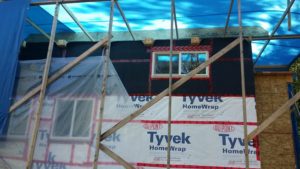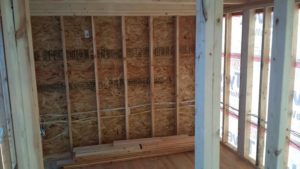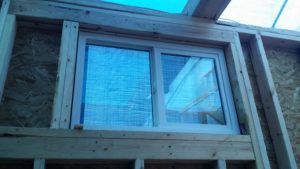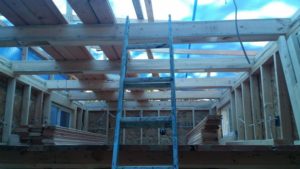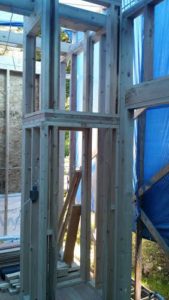 Update on 3/05/16
The structural framework, floor, exterior walls, interior walls, door frames and window layout and loft space have been set.  Positioning of the ceiling beams have been designed and installed to ensure that the lights are symmetrical.  Bath tub has been installed, bathroom rough ins and faucet positioning have been sketched in.  The shell of the house is coming together, it's nice to see the actual floor plan come together, from the conceptual design to the bricks and mortar stage.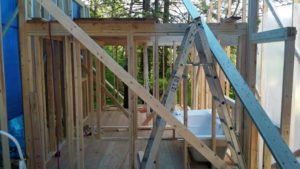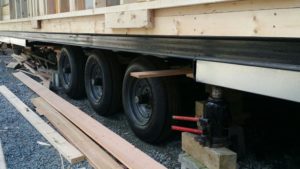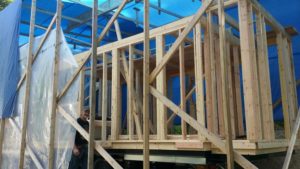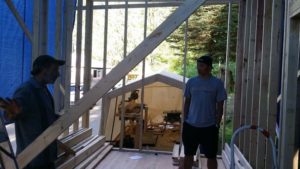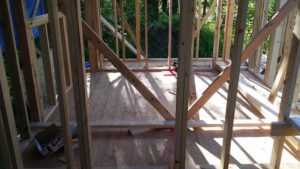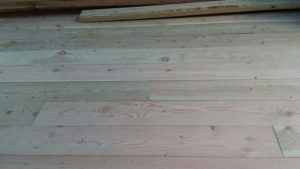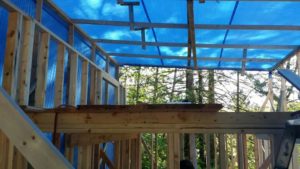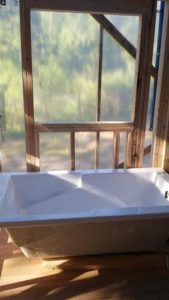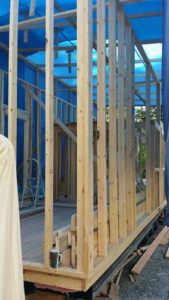 Update on 8/04/16
Project Casa Alia is in Building Stage 1 as of April 8th 2016.  The Design Phase took many iterations of conceptual design and tweaking because the home owner Lia had a specific style in mind, blending the modern with simple functional design elements, while keeping some creature comforts and luxuries found in a modern contemporary style home.
Update on 24/03/16
Casa Alia final floor plans, elevation plans, lighting and window layout finalized.  Making progress!  Trailer bed has been built, just a couple of tweaks until this piece is complete.  Then it's off to ICBC to register the trailer.