With Your Tiny Home ©, you can worry less by owning less, and live and experience more!  Find out more about Your Tiny Home © Solutions and the easy process involved for building your affordable tiny home, the way you want it built serving the Lower Mainland / Greater Vancouver Area.
You can choose from the following Your Tiny Home © Solutions, move in ready turnkey portfolio:
24 ft Rustic Cabin Style Tiny Home
30 ft West Coast Style Tiny Home
to speed things up in the conceptual design phase.  In this case, you already know what your lifestyle needs are and space requirements are so there is less back and forth in the design phase allowing the build process to begin quicker.
These affordable solutions start as little as $60k for the most basic and smallest sized tiny home, and have price ranges of $70k and $80k depending on the size, trailer footprint and the quality of finishing.
However, if you have custom requirements within a 24ft or 30 ft footprint, this can be assessed for feasibility as part of the conceptual design phase with our Design Team.  This is a more involved solution so is considered a Project because of the custom nature and difference in process, timeline and pricing for the customization.
Your Tiny Home © wants to take the worry out of the all encompassing process of downsizing your life so that you can improve the quality of your life by building a tiny home that is custom to your needs, your dreams and sustainable lifestyle!
Let Your Tiny Home © be your trusted partner from the DOWNSIZE – DESIGN – BUILD – DELIVERY – SETUP ON SITE process so that you can focus on creating those memories and life experiences for your loved ones!

Our Unique Selling Feature – 10 ft wide trailer bed footprint.  That extra 2 ft goes a long way when watching your big screen TV or for flexspace in your custom tiny home build!

Affordable Tiny Homes built for your family and their lifestyle needs!
A Your Tiny Home © Projects typically includes the following 3 phases of the end-to-end process, and requires the first payment installment (25% of total project cost) at the end of the Design Phase 1 where a contract is signed and commitment is made for both parties.  25% Payment Installments are required at the end of each Build Phase – Stage 1, 2, 3 and Delivery Phase – Stage 4: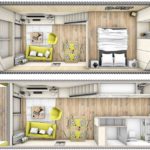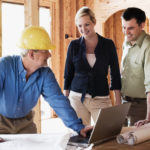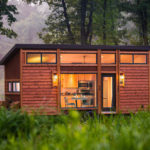 ---
Conceptual Design Stage
Scope of Work Agreed
Budget Cap Agreed
Custom Requirements List
Floor Plans Approved
Elevation Plans Approved
Materials & Appliances
Contract Signed
Stage 1 Payment Installment
Trailer Bed Built / Sourced
Stage 1 – Initial to Lock Up
Stage 2 Payment Installment
Stage 2 – Exterior Finished
Stage 3 Payment Installment
Stage 3 – The Finished Stage
Stage 4 Payment Installment
Stage 4 – Delivery & Setup to Site
Transport to the Site Location
Set Up at the Site Location
Install Deck or Skirt (if required)